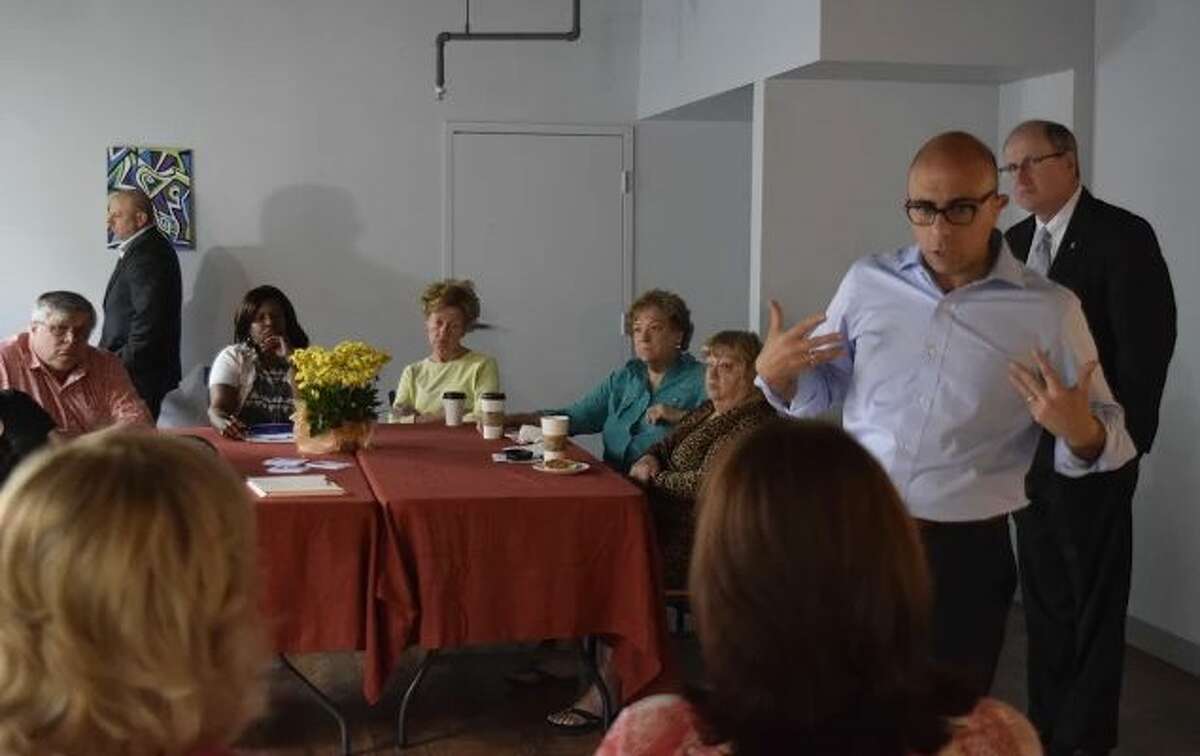 State Representatives Jason Perillo and Ben McGorty were accompanied by Senator Kevin Kelly to  discuss the 2016 legislative session at their event Coffee with your Legislators on June 3.
"Legislators need to be focused on what the residents of their town's want and need, that is more important your party," said Perillo. "We as legislators don't have an allegiance to anyone but the people who elect us."
A group of 19 people, several  from the group Save Our Shelton also known as SOS discussed issues with the politicians on what matters to them in their towns and what they would like to see fixed or changed.