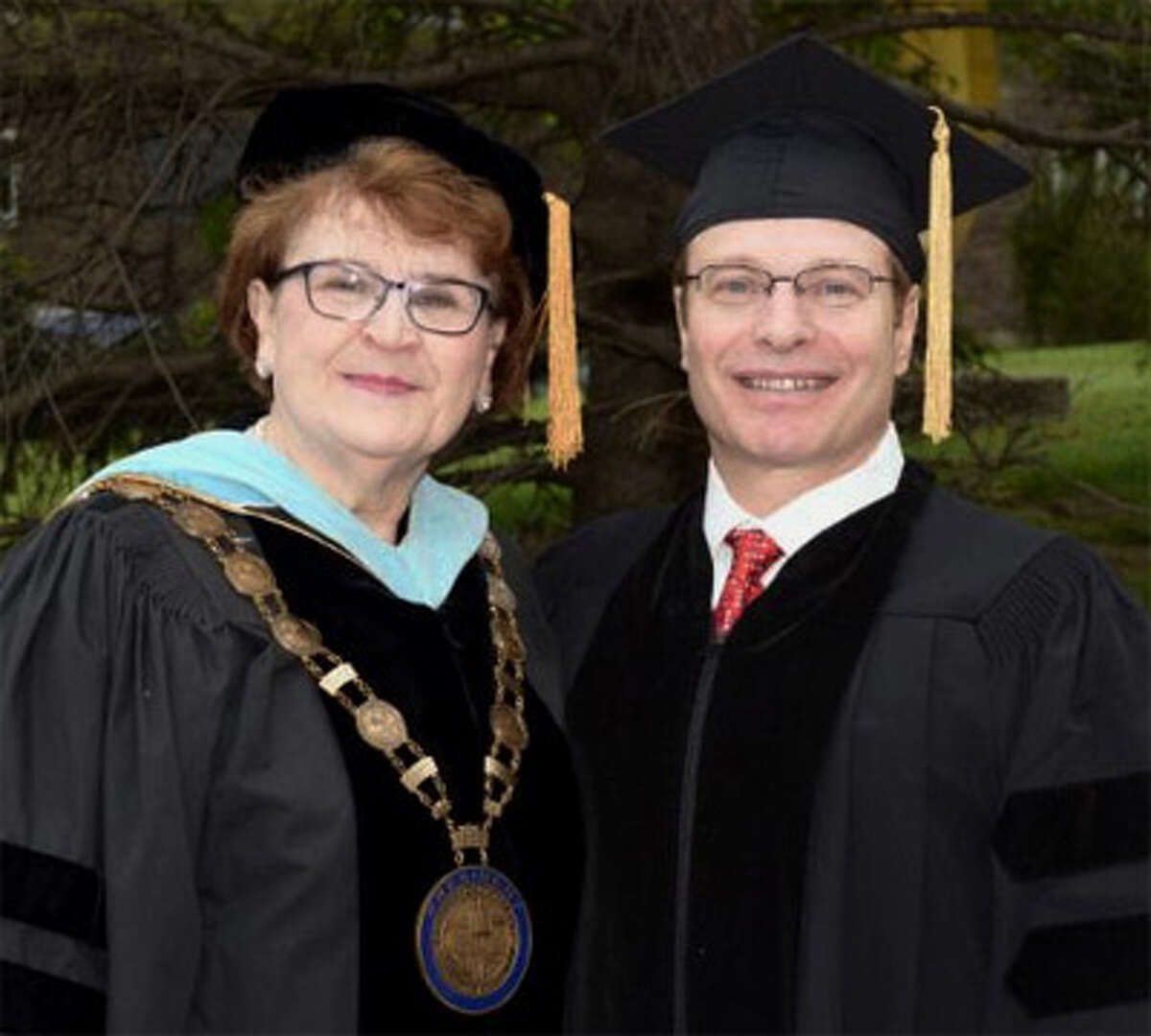 Martin Sbriglio of Shelton received an honorary doctor of humane letters degree from St. Vincent's College in Bridgeport.
The degree was presented to him during graduation ceremonies to recognize his contributions to his profession and the community.
Sbriglio is a 1977 graduate of St. Vincent's School of Nursing. He has served on the St. Vincent's College board of trustees since 1997, and now is outgoing board chairman.