This is a carousel. Use Next and Previous buttons to navigate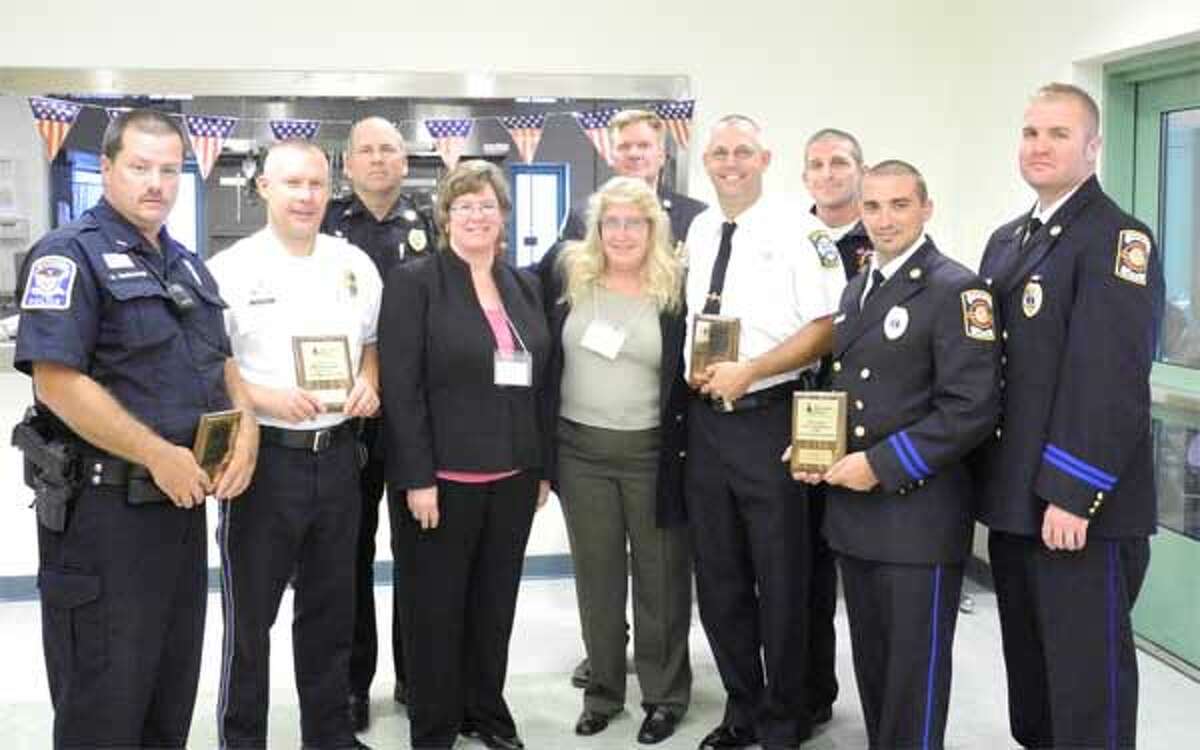 First responders from the area were honored as "unsung heroes." Crews from Shelton, Derby, Seymour, Ansonia and Oxford were recognized for their daily acts of bravery during the annual open house and ceremony held at the Spooner House in Shelton this past Sunday.
Susan Agamy, executive director of the Spooner House, presented each of the honorees with a plaque that acknowledged their contributions on Sunday. Agamy said she and the other members of the Spooner House felt it was important to recognize the constant aid that the fire, police and ambulance personnel give to the community.