This is a carousel. Use Next and Previous buttons to navigate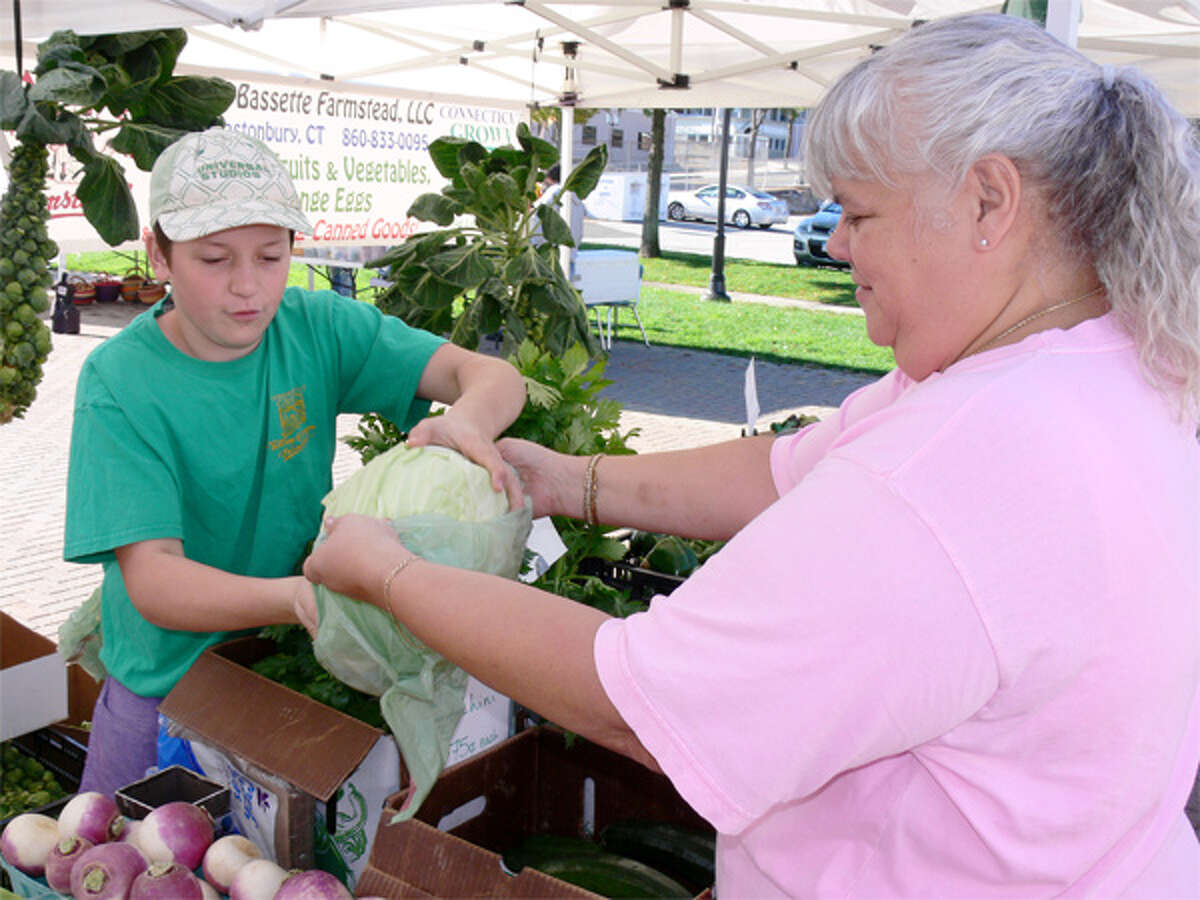 Theresa Syc of Shelton purchases fresh produce from Henry Bassette, 12, of South-Glastonbury-based Killam & Bassette Farmstead at the Shelton Farmers Market. (Photos by Brad Durrell).
At right and below, some of the produce being sold at the twice-a-week market.