This is a carousel. Use Next and Previous buttons to navigate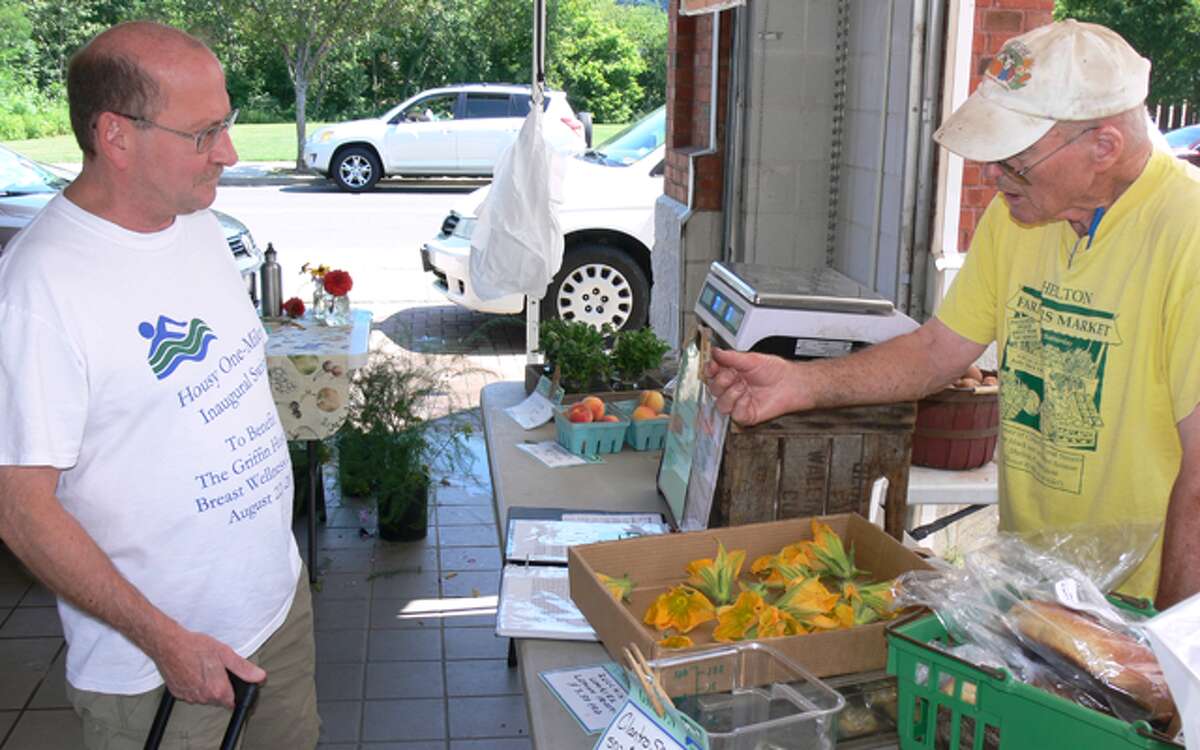 Above, Lou Buffone of Shelton, left, learns about squash blossoms from Shelton farmer Guy Beardsley at the Shelton Farmers Market on the morning of Aug. 9.
People frequently dip the squash blossoms in flour and seasoning and then cook them in olive oil.