This is a carousel. Use Next and Previous buttons to navigate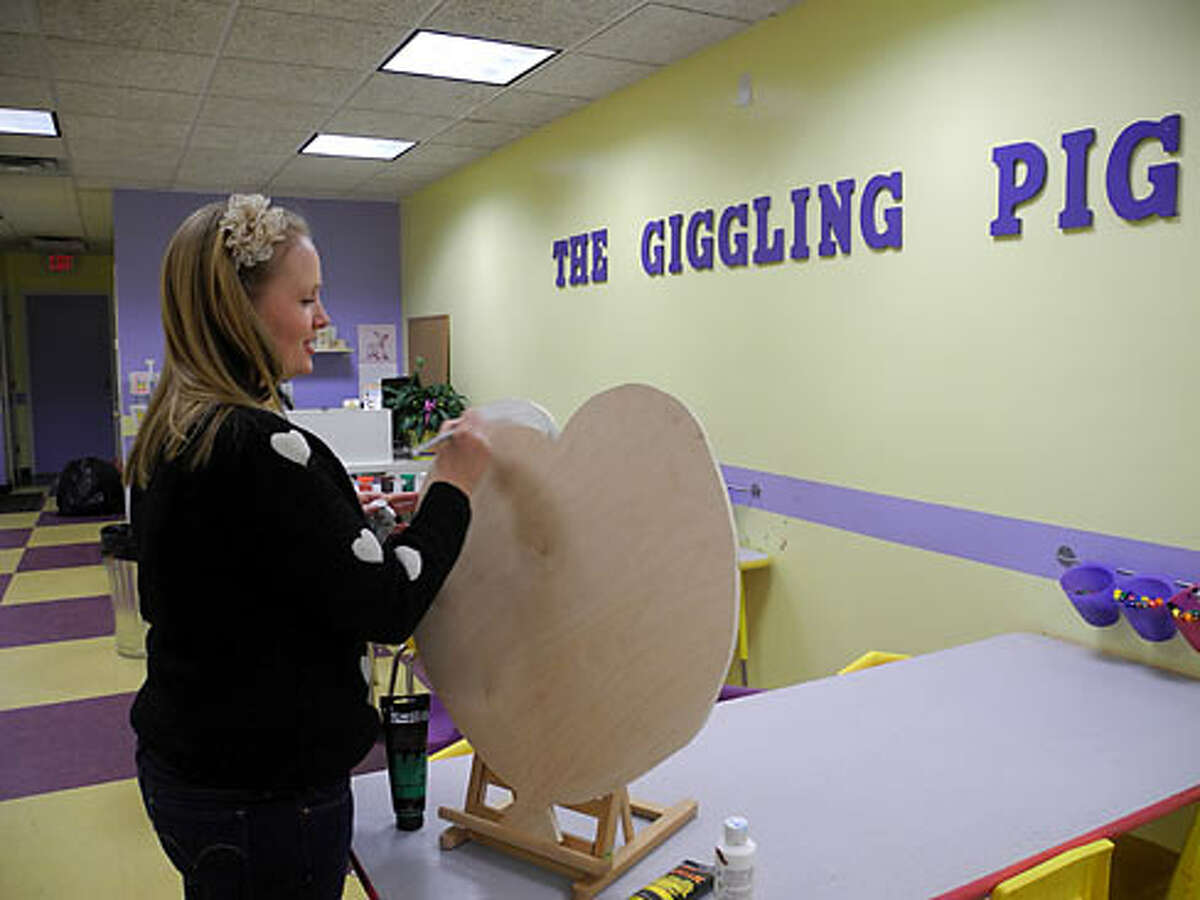 Twenty-six artists are coming together, led by Shelton resident Hannah Perry, to honor each victim of the Sandy Hook Elementary School shooting.
Hannah Perry, owner of The Giggling Pig children's art studio at 478 River Road, has been organizing "Hearts for Newtown," a unique memorial to the victims, inspired by her children's artwork. In one of her books, the characters are brought together by a heart-shaped balloon that is stuck in a tree.