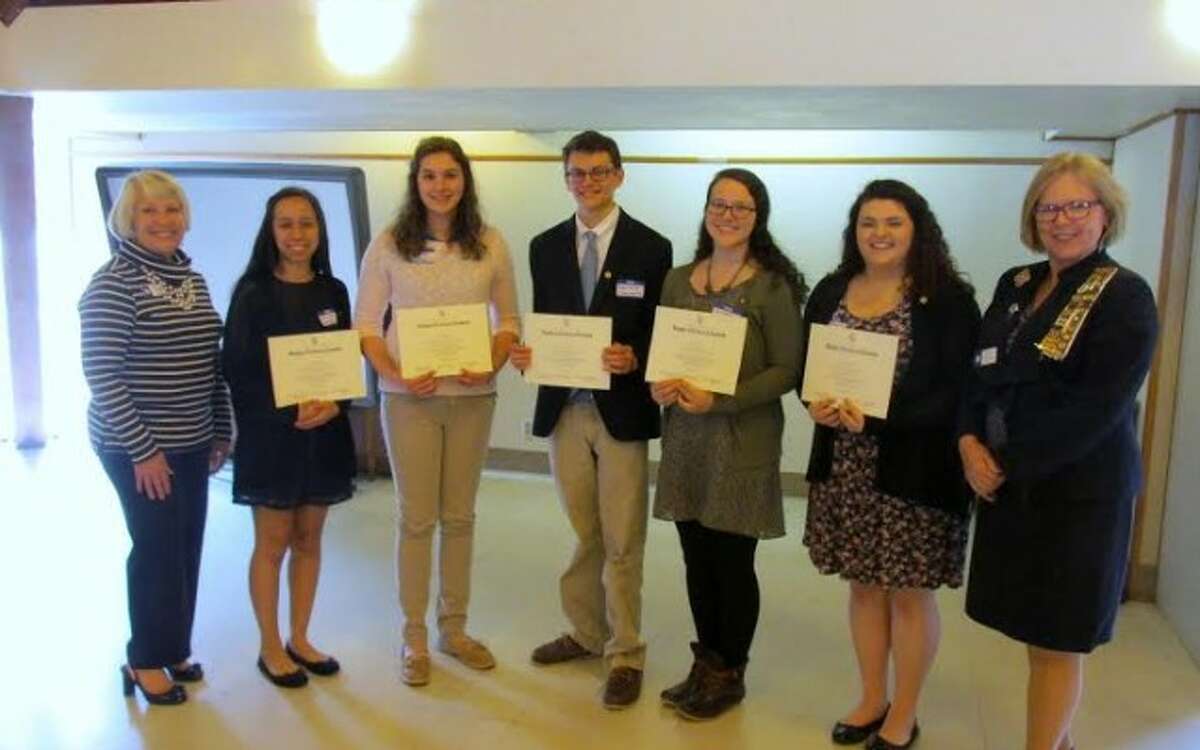 The Sarah Riggs Humphreys-Mary Silliman Chapter of the Daughters of the American Revolution recently recognized five area high school seniors as recipients of this year's DAR Good Citizen awards. The Good Citizen award winners were Anna De Pasquale, Shelton High School; Brittany Santiago, Derby High School; Erin Garrity, Trumbull High School; William Mercier, St. Joseph High School, and Katherine Baylis, Christian Heritage, Trumbull.
The students were honored at an awards ceremony and were joined by their parents and guidance counselors at the Huntington Congregational Church, 19 Church St., Shelton on March 8.
These five high school seniors were chosen by their respective high schools for demonstrating qualities of dependability, service, leadership and patriotism to an outstanding degree.