This is a carousel. Use Next and Previous buttons to navigate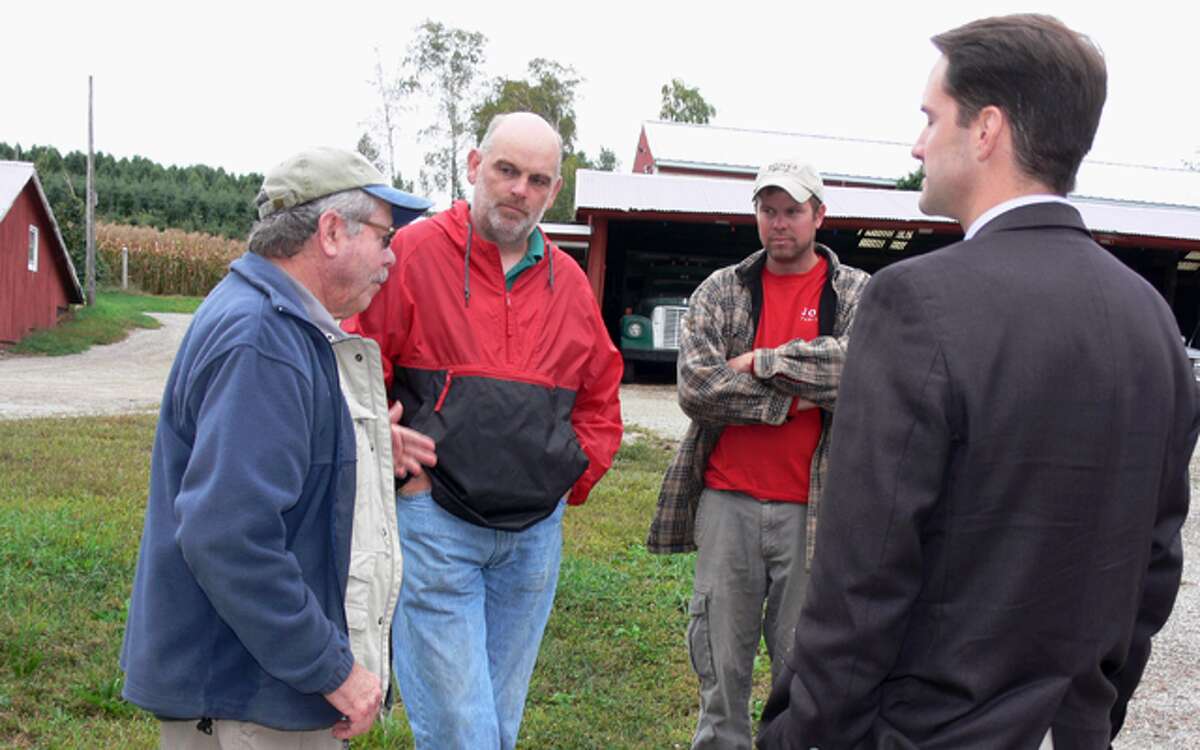 U.S. Rep. Jim Himes, right, listens to Terry Jones, left, before taking a tour of the Jones family's 400-acre farm in Shelton's White Hills section on Thursday.
With them are Tom Harbinson, second from left, who works at the farm and is Shelton Conservation Commission chairman, and Jamie Jones, third from left, Terry's son and proprietor of the winery at the farm.