This is a carousel. Use Next and Previous buttons to navigate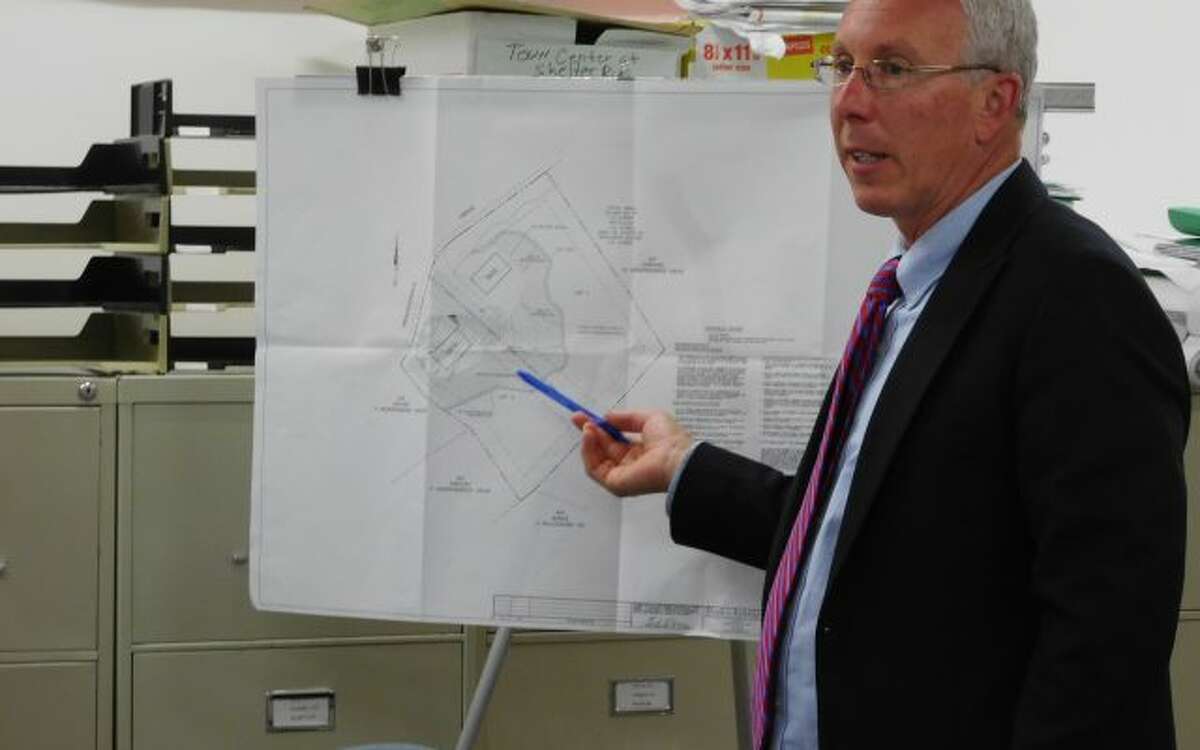 The Inland Wetlands Commission rejected a proposal to re-bury rubber waste on two Independence Drive housing lots, saying it can't consider approving such a plan until a state-issued violation notice is rectified.
At the June 15 meeting, commission Chairman Gary Zahornasky said the action was being taken on the advice of the city corporation counsel -- or the city's attorney office.
"We don't really have jurisdiction over it -- the state does," said Zahornasky, adding that city agencies -- including land-use boards -- would take no action "until the state tells us how to handle it."
The developer's application to re-bury the waste on-site then was denied without prejudice, which means the applicant can resubmit the proposal in the future. The vote was unanimous, with one member abstaining.
The vote came after attorney Stephen Bellis, representing developer Roger Spinelli of Ronic Enterprises, gave a short presentation on the plan to re-bury the sponge rubber waste on the two lots away from the road, behind where Spinelli wants to build two houses. It would be placed in trenches up to six-feet deep that then would be covered -- presumably with soil -- and leveled. The trenches would not be in wetlands on the property.
Bellis explained that the original plan to dig up the waste and truck it to a landfill or similar-type facility now isn't practical because much more waste was found than anticipated, making the removal to an off-site location economically unfeasible.
"Now we're in a difficult position," with a big pile of waste in the middle of a residential neighborhood, Bellis said. "We have obviously upset neighbors," he said.
The debris is being kept in large piles near the road, in view of neighbors as well as passing drivers. The waste dates back to the former B.F. Goodrich sponge rubber factory in downtown Shelton. It was apparently buried on the land many decades ago, before such activities were properly regulated.
Bellis said recent testing by an independent lab indicated the debris is not contaminated. In response, Zahornasky said the test results are hard for lay people on the commission to interpret. "They gave it to us in lab talk," he said.
Darrick F. Jones, an environmental engineer hired by abutting property owners Joseph and Dea Hopkins, called the test results "insignificant" because different materials may be in various parts of the debris piles. Jones said future monitoring would be needed if permission should be received to re-bury the material.
Joseph Hopkins said he worries about the impact on his property values because, as of now, they essentially "live next to a garbage dump."
"We understand your concerns," responded Zahornasky, emphasizing that Spinelli needs to resolve the situation because it was of his own doing.