This is a carousel. Use Next and Previous buttons to navigate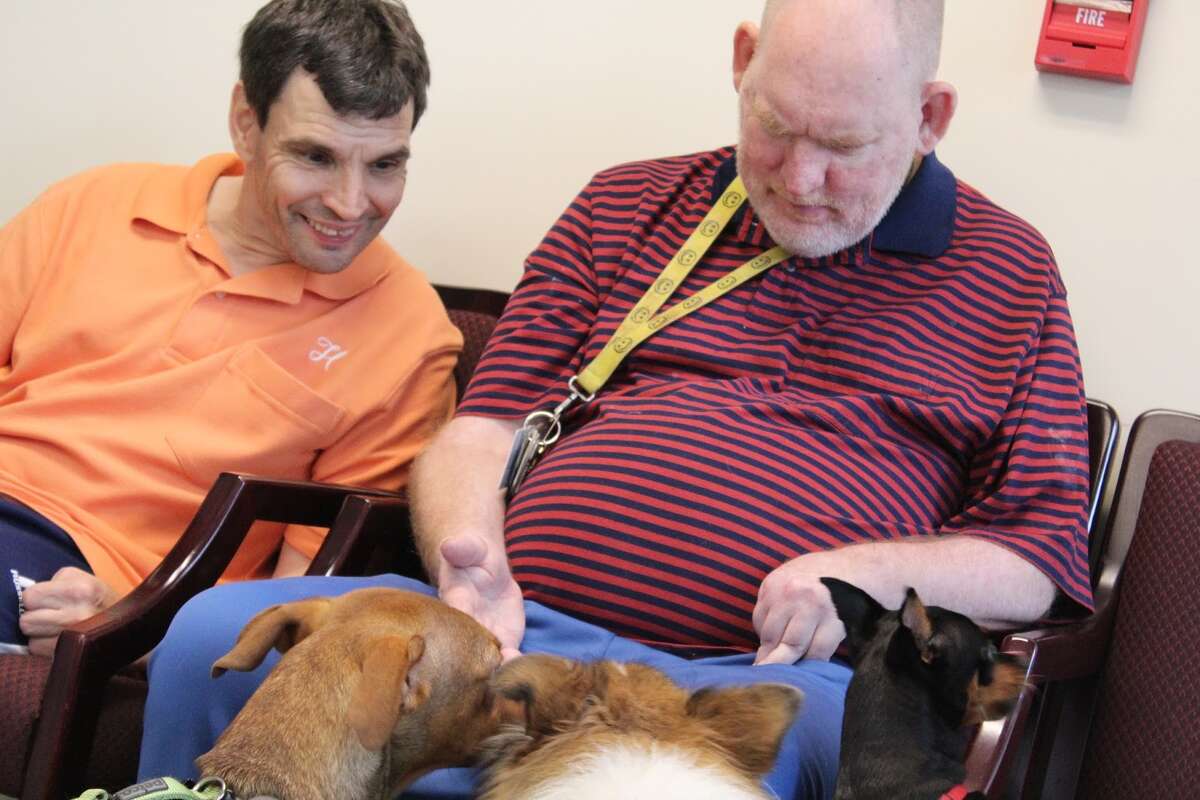 The Kennedy Center sponsors a program called Project CONNECT that aims to help their clients with special needs become more reliable by having them volunteer and offer services around the community.
Every two weeks Patti Santilli, who is a supervisor from the Kennedy Center, and several of her clients head over to Shelton's animal shelter to feed some of the dogs some homemade treats.