This is a carousel. Use Next and Previous buttons to navigate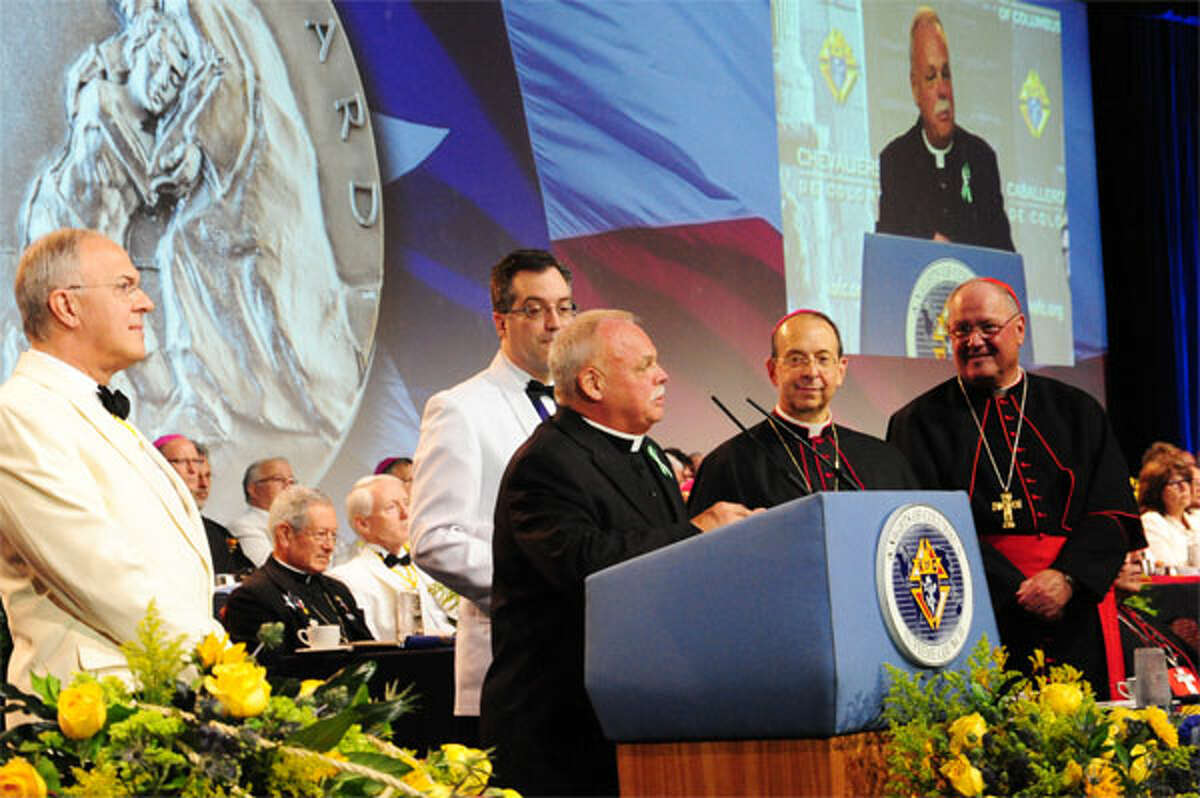 The former pastor of St. Joseph Roman Catholic Church in Shelton has been recognized by the international Knights of Columbus for his role in comforting the Newtown community after the Sandy Hook Elementary School tragedy last December.
The Knights, a fraternal Catholic charity organization, presented one of its inaugural Caritas Awards to Monsignor Robert Weiss, pastor of St. Rose of Lima in Newtown. Weiss had served at Shelton's St. Joseph in the 1990s.