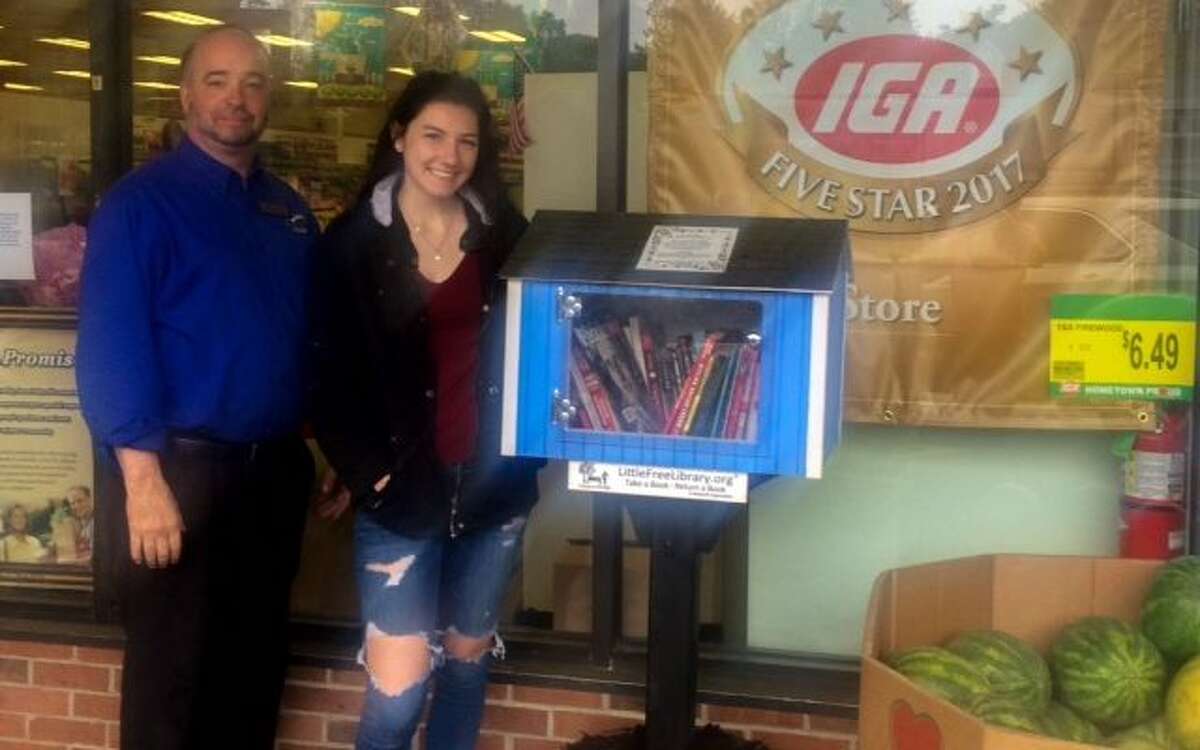 Rebecca Dion of Shelton created the Little Free Library that is designed to spread literacy in the community last year. Originally the Library was located in front of Cafe Plus, in the Huntington Center, but the cafe has since closed and the owner of the new establishment, DiMarco's, didn't want the library in front of his business.  
Therefore, the library is now located in front of Adams IGA in White Hills.  
"We are very grateful for managers Chris Morin and Mike Capalbo of Adams IGA welcoming the library to their storefront location," said Rebecca's mother Lori Dion.