This is a carousel. Use Next and Previous buttons to navigate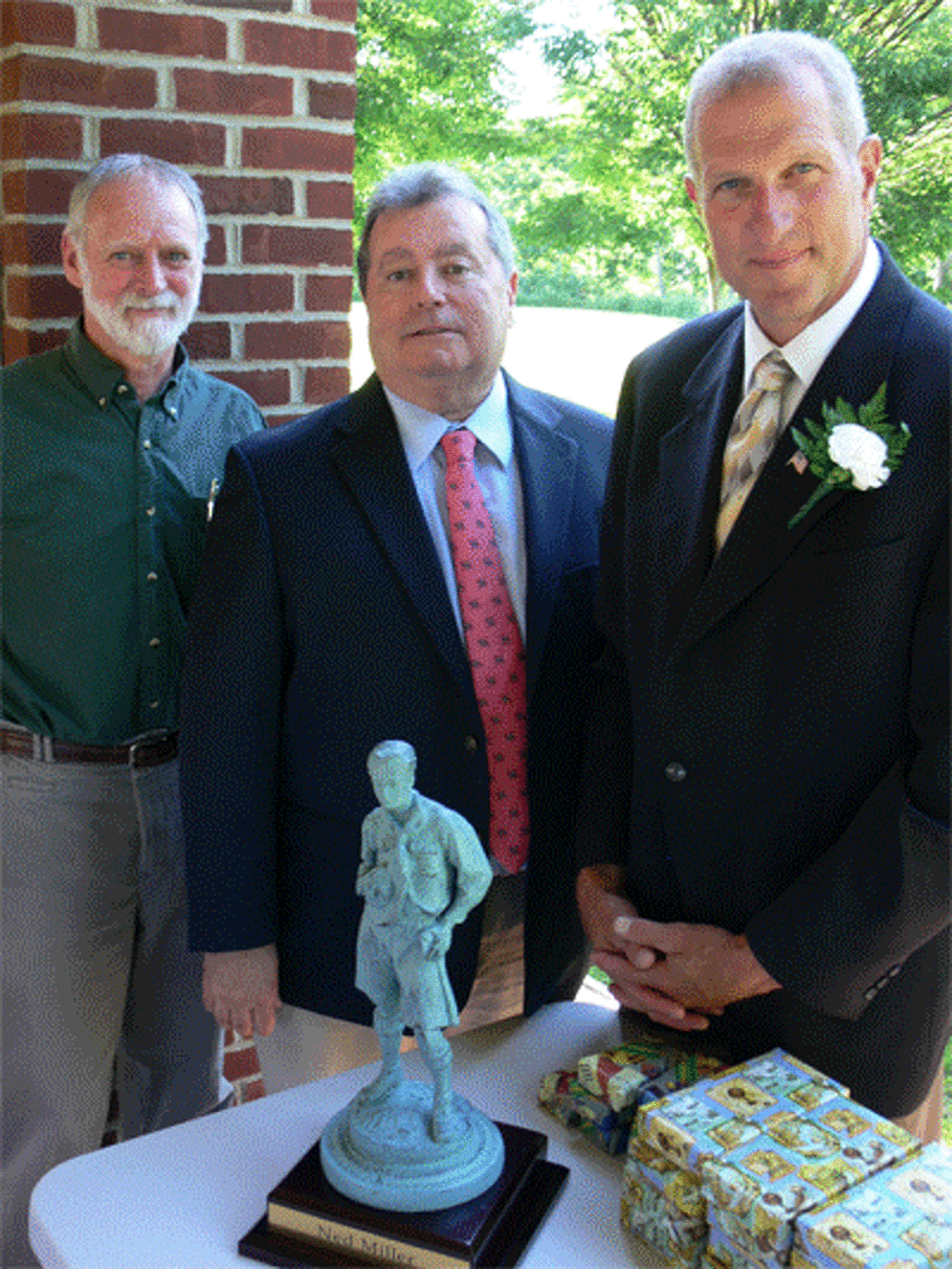 Above, Ned Miller, in the center, prepares to receive the 20th annual Good Scout Award from the Housatonic Council of the Boys Scouts of America during a June 19 ceremony at Veterans Memorial Park in Shelton.
The lifelong Shelton resident grew up being involved in the Scouts and remains active in the organization as an adult, having served as council president. He operates the Ned Miller Insurance Agency (a division of Starkweather & Shepley Insurance) and also is active in civic and community affairs.