This is a carousel. Use Next and Previous buttons to navigate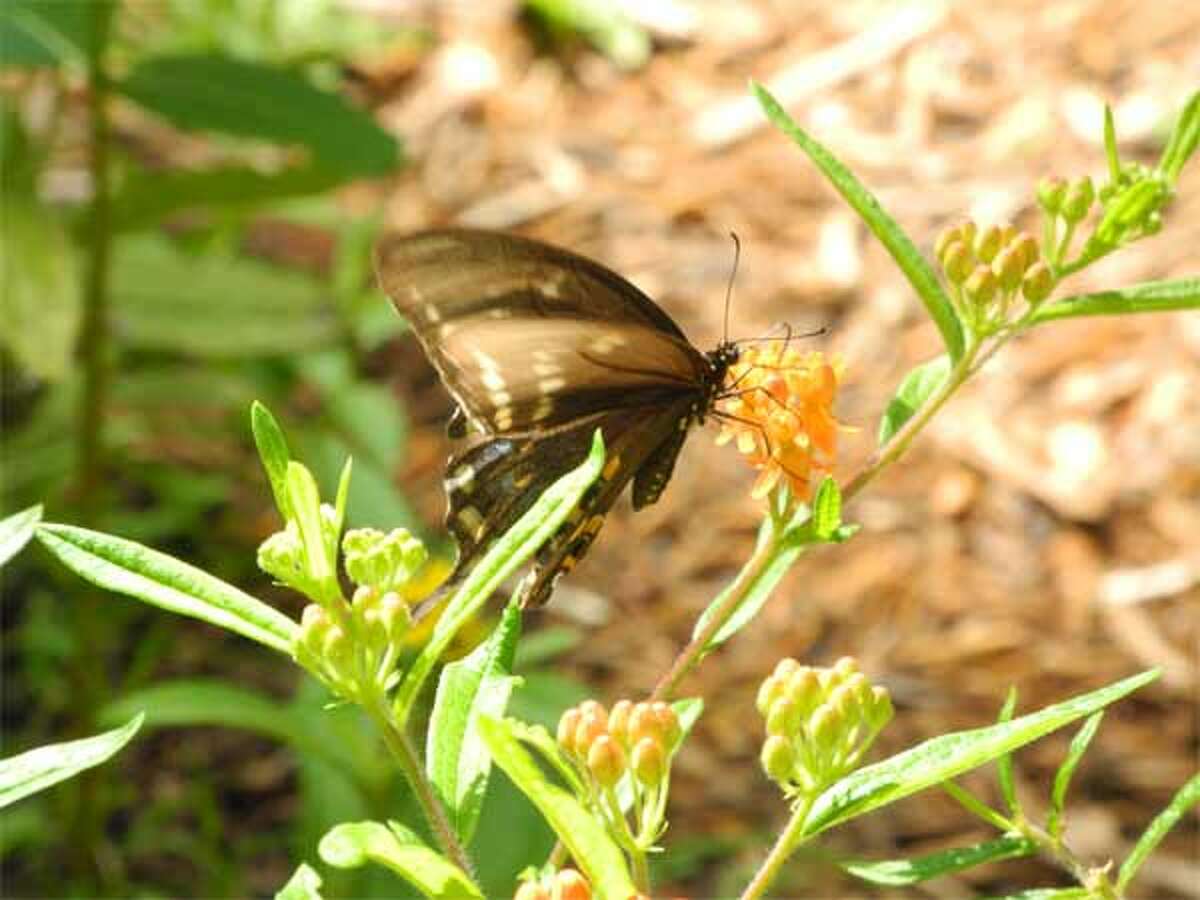 Hikers, bikers and walkers may notice a new blaze along the Shelton Lakes Recreation Path and Paugussett Trail — a red flower on a white background.
Following the new red and white flower blazes leads to the Eklund Garden, a native species wildflower garden at 10 Oak Valley Road, off Nells Rock Road.