This is a carousel. Use Next and Previous buttons to navigate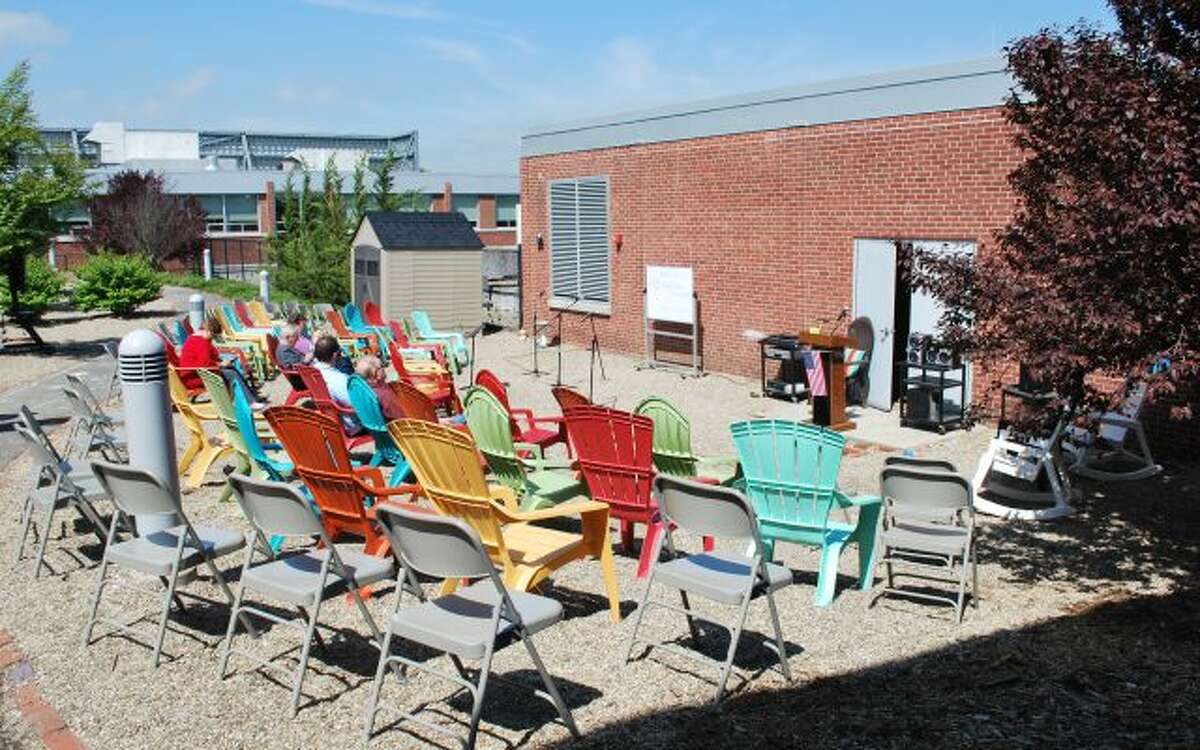 On Monday, May 14 , Perry Hill School in Shelton celebrated the Grand Opening and Ribbon
Cutting Ceremony for their Outdoor Classroom.

Five years ago, a committee came together led by the vision of Deb Tucker, special education
teacher at Perry Hill School, to create an outdoor space where students could experience
learning outdoors with their peers. Little did the committee know the adventure they would be
on for the next several years. The courtyard where the beautiful classroom now exists was
overgrown with various vegetation, but it was a task that the committee, staff, students and
community members were certainly up to. With the help of local businesses like Target and
Home Depot, the students and staff have tackled and transformed the space into a unique
learning experience that will allow for both academic classes to take place in the classroom
space as well various gardening activities in the raised bed areas.