This is a carousel. Use Next and Previous buttons to navigate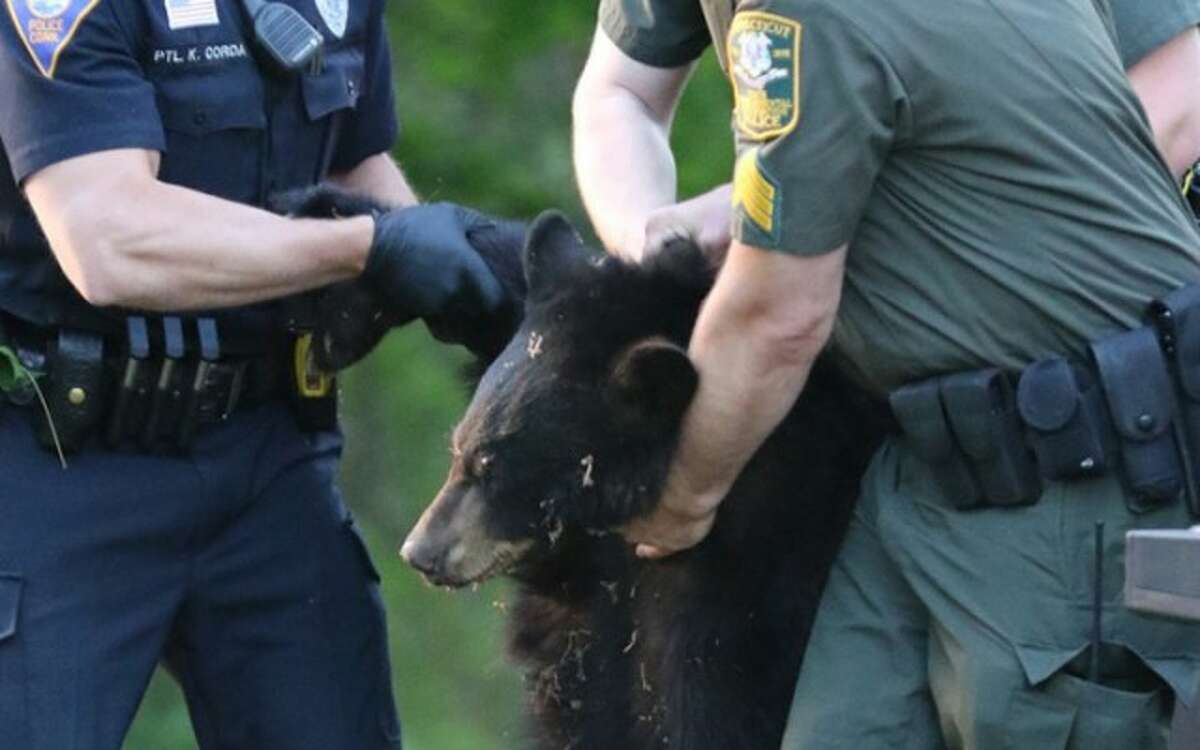 -
Marcin Stawiarski, a wildlife photographer from Shelton, took these photos of the bear in a tree and being taken away, once tranquilized, by state environmental conservation (EnCon) officers on Thursday, May 14.
The bear was caught at slightly past 8 p.m. on Bodyk Place, a residential road near Myrtle and Kneen streets in downtown Shelton.
Read more about how the bear was caught.
Shelton bear capture turns into a neighborhood event.