This is a carousel. Use Next and Previous buttons to navigate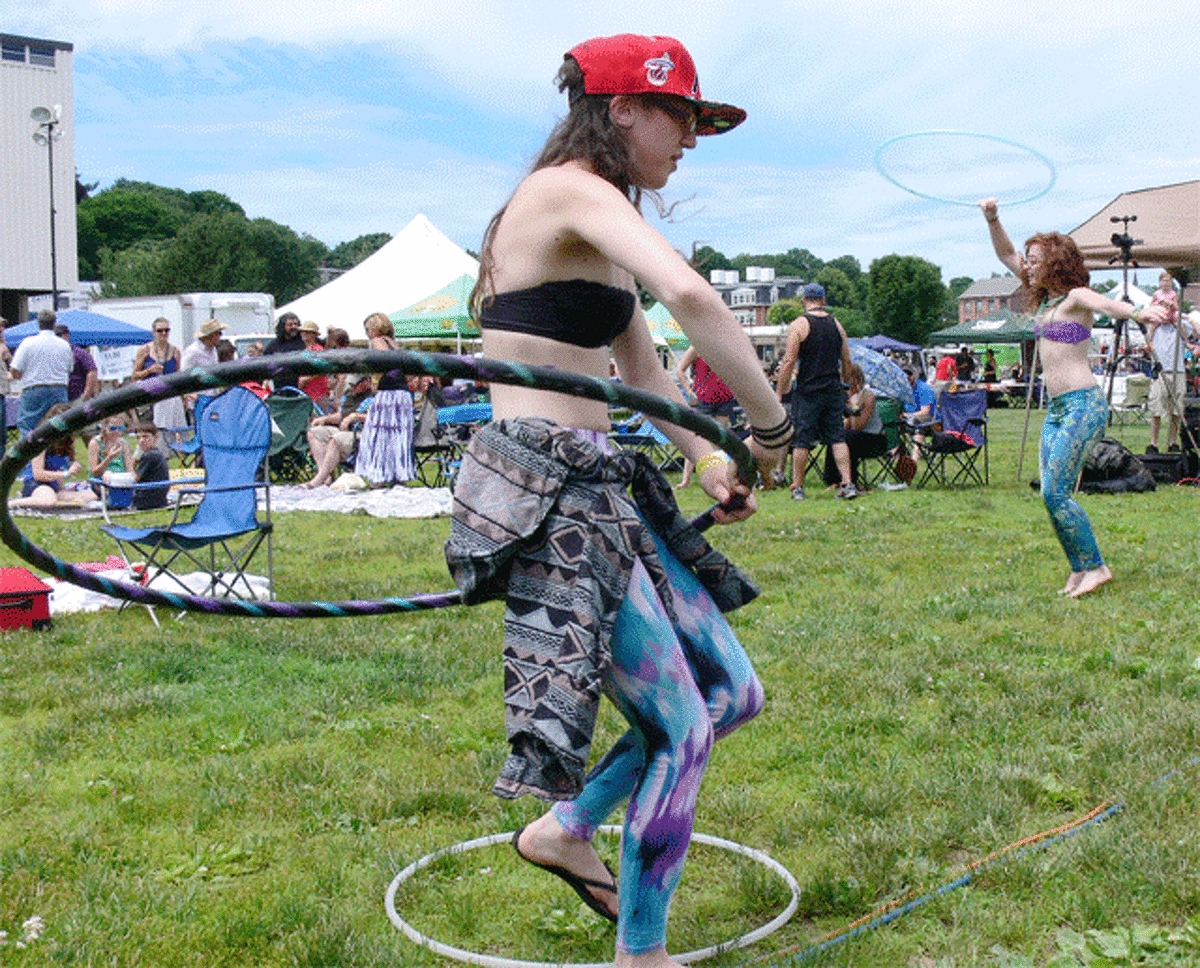 Above, Corinne Kapral, 19, of Shelton uses a hula hoop to get into the music during the Soupstock music and arts festival at Veterans Memorial Park (the Riverwalk). In the background is her sister, Courtney, 17.
Soupstock is now in its fifth year and raises money for the nonprofit Mary A. Schmecker Turtle Shell Fund, which promotes the education of young people in art, music, theater, skilled craft, and other creative pursuits.