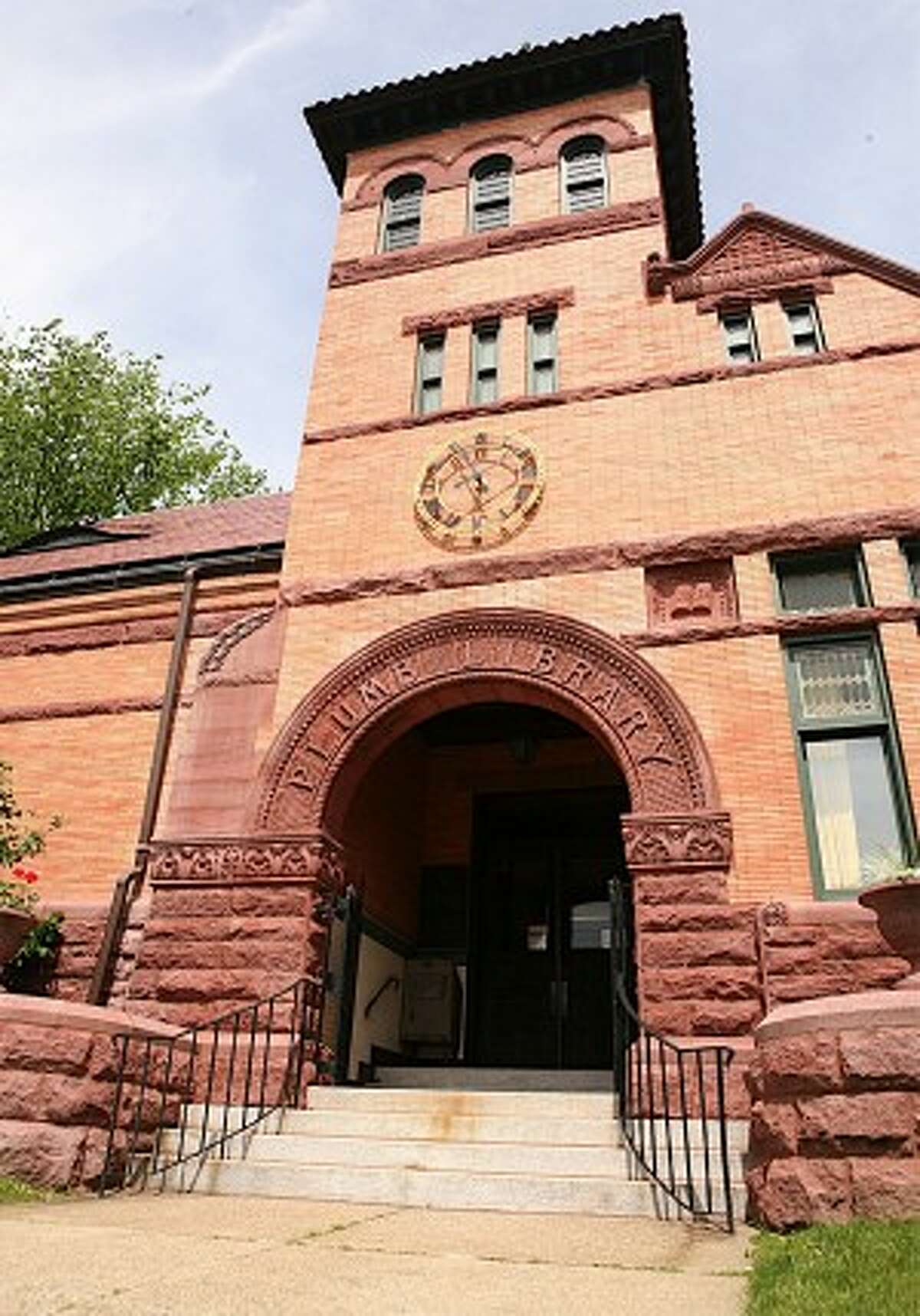 Here's what's happening at Plumb Memorial Library. The library is at 65 Wooster St. in downtown Shelton. For more information call 203-924-9461.
AlphaBits — Thursdays, April 23 and 30, 10:30 a.m. Preschoolers and caregivers work on learning skills to make them kindergarten-ready.
Life is Art — Thursdays, April 23 and 30, 6 p.m. Kids 10 years old and older explore upcycled materials to create personal art statements. This week buttons grow into monograms when 15 tweens get busy. Registration required; next week road maps are snipped into silhouettes.
Stay & Play — Fridays, April 24 and May 1, 10:30-11:30 a.m. Open play time for preschool children, parents have an opportunity to chat over tea and cookies, drop in with a friend.
Repeat Reads — Friday, April 24, 6 p.m. Adults re-read (or read for the first time) classic favorites from youth, this month Swiss Family Robinson by Johann Wyss.
Teen Movie Critics — Saturday, April 25, 3 p.m. Teens 13-18 hang out until dark — watching movies — modern to black and whites over snacks. Drop in and eat while viewing a film.
Chalk Paint Workshop — Registration begins on April 25 for this free workshop occurring on Saturday, May 9. Crafters will mix their own chalk paint and decorate a free foot stool; all materials provided by the Friends of the Shelton Libraries, limit 20 spaces.
Budding Bookworms — Monday, April 27 and May 4, 10:30 a.m. A themed drop in story and craft time for kids 1-5 years old and their caregivers.
Fun for Little Ones — Tuesdays, April 28 and May 5, 10 a.m. Children ages 1-5 are invited to join Mrs. Fritsch for stories, songs, activities and a special theme related craft, drop in.
Book Buzz — Tuesday, April 28 and May 5, 1:30 p.m. Weekly book and book-based craft plus a healthy snack. This program for preschool children and their caregivers.
knit! — Tuesdays, April 28 and May 5, 6 p.m. Adult fiber fans meet to knit, crochet and chat. Support and fellowship in this drop in group, stop in and bring a friend.
Full S.T.E.A.M. Ahead — Wednesdays, April 29 and May 6, 1:30 p.m. Science, Technology, Engineering and Math plus Art provide focus for pre-school kids in a weekly hands-on activity.
Home delivery — Shelton residents who cannot get to the library due to temporary or permanent disability are welcome to apply for home delivery of library materials. Contact branch library, 203-926-0111. A project underwritten with support from the Friends of the Library and the Valley Community Foundation.