This is a carousel. Use Next and Previous buttons to navigate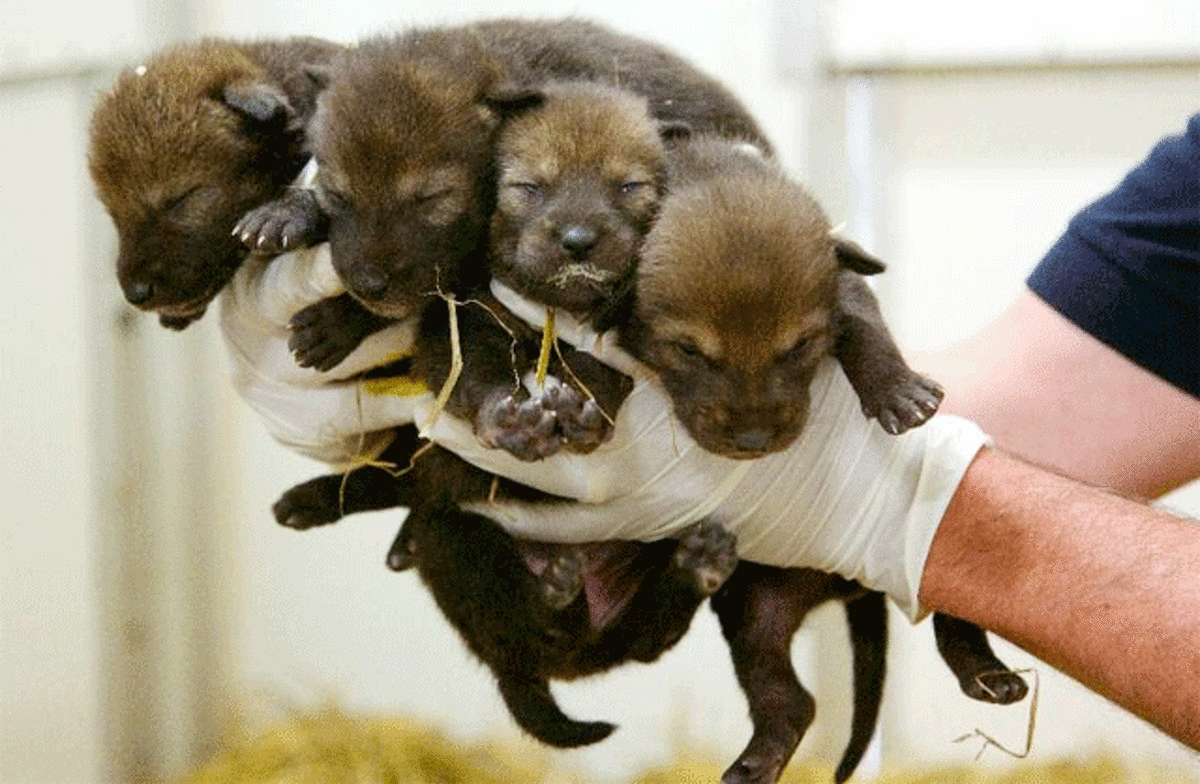 Connecticut's Beardsley Zoo is experiencing a baby boom with the birth of four critically endangered red wolf pups and six guinea hog piglets, which are not considered endangered.
Today, just 100 red wolves roam their native habitats in eastern North Carolina, and nearly 200 red wolves are maintained in captive breeding facilities throughout the United States. Because of this, the birth of four pups — two male and two female — represents a welcome increase in the overall scarce population.