This is a carousel. Use Next and Previous buttons to navigate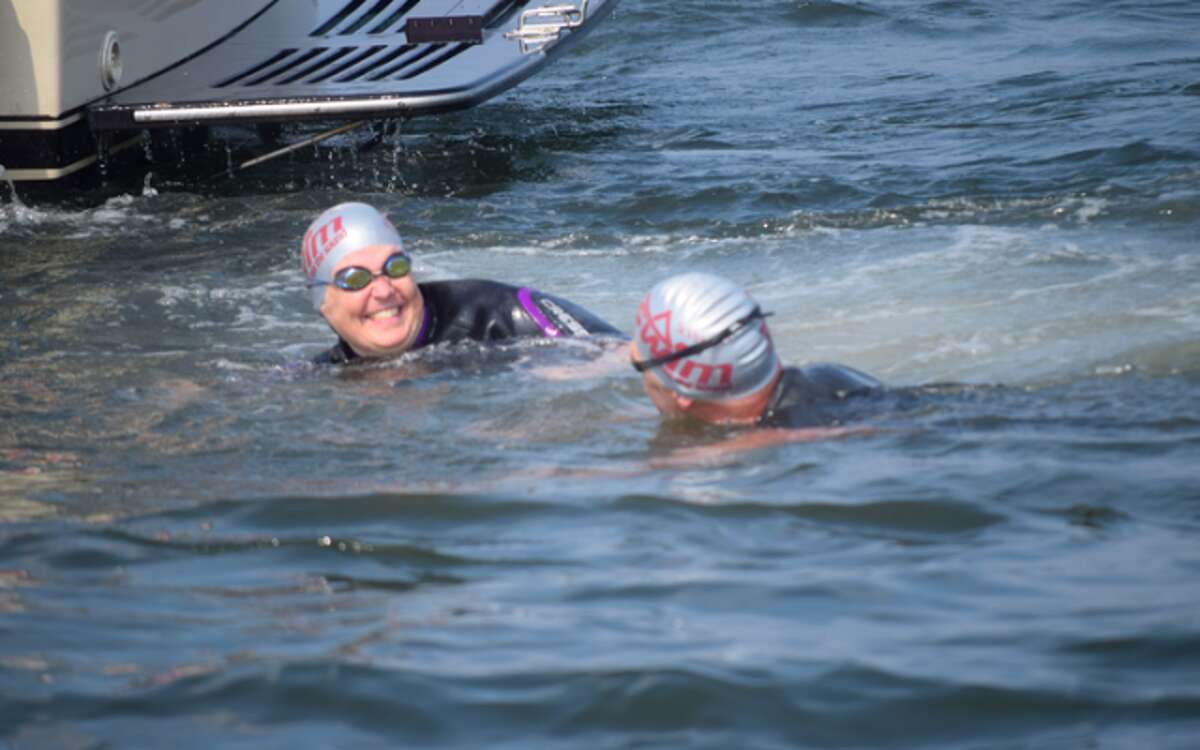 The clouds were starting to gather as Kim Adler, a Shelton resident, positioned herself on the edge of the boat and jumped back into the water. Her teammates cheered her on as she resumed her swim in the 15.5-mile marathon from Port Jefferson, N.Y. to Captain's Cove, Bridgeport, for St. Vincent's SWIM Across the Sound.
To her and her teammates, the not-for-profit organization SWIM represents the community coming together to help each other. The event financially supports those battling cancer and their family.