This is a carousel. Use Next and Previous buttons to navigate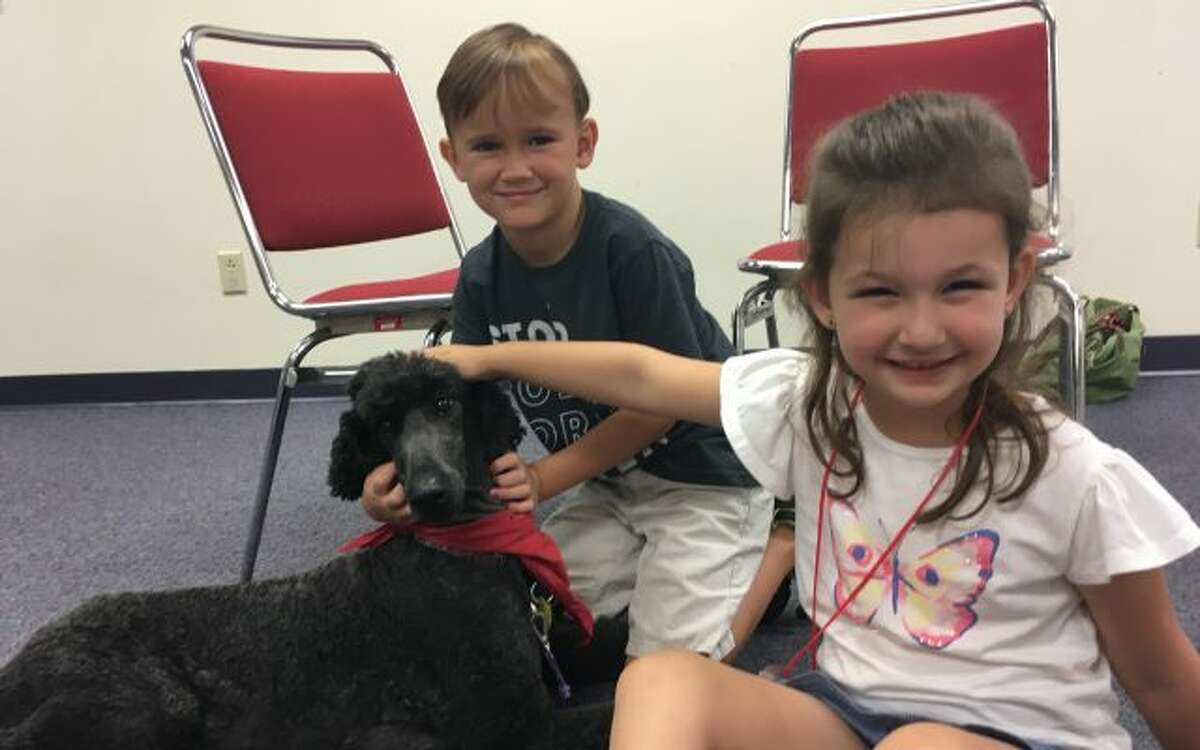 A five-and-a-half year old therapy dog named ZuZu helped to give young children the opportunity to practice reading out loud in a fun-filled environment at the Huntington Branch Library this past weekend.
Judy Naughright, the owner of the well-mannered poodle, is with the organization Therapy Dogs International.