This is a carousel. Use Next and Previous buttons to navigate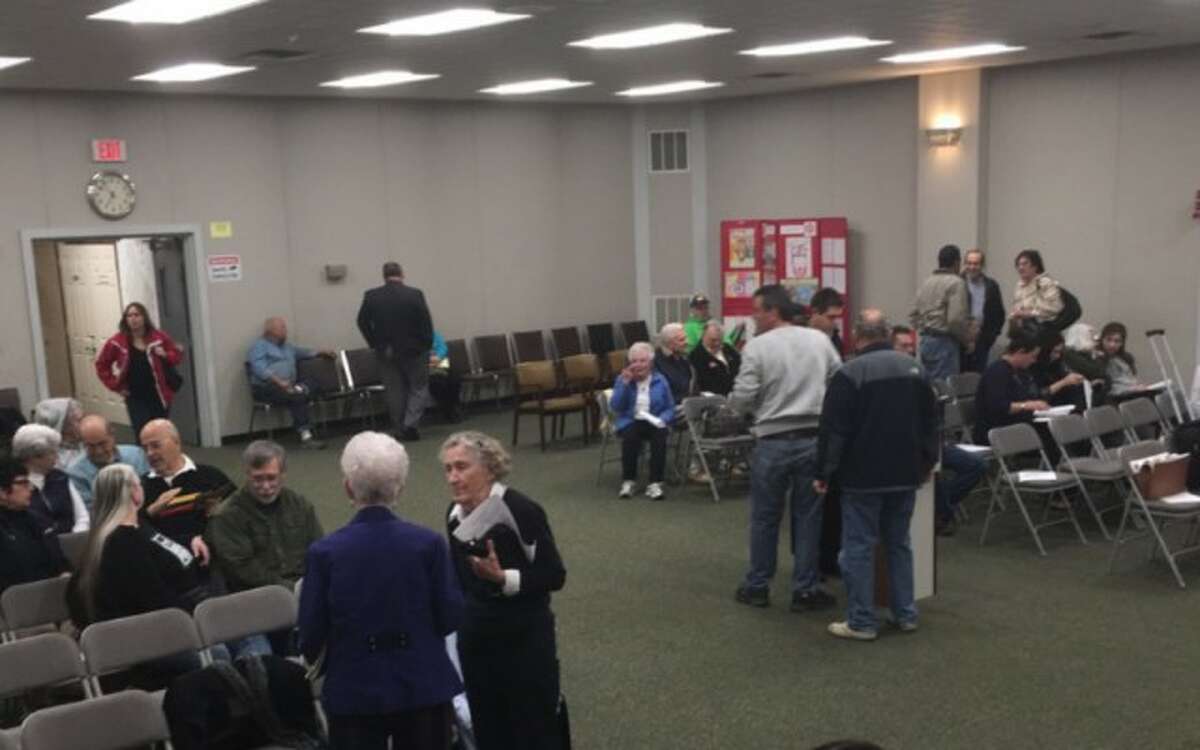 Residents, local and state officials showed up to City Hall objecting to the proposed construction of 18 condominiums on a 4-acre property in the residential area of Long Hill Avenue.
The condos would be built on what is currently a single-family property at 405 Long Hill Avenue owned by Jack and Josephine Gaida. The proposal calls for three buildings of six units each in a development called Brookview Heights.
Each condo would have two parking spaces. Dominick Thomas, attorney for the applicants, said one of the condos would cost about $300,000.