This is a carousel. Use Next and Previous buttons to navigate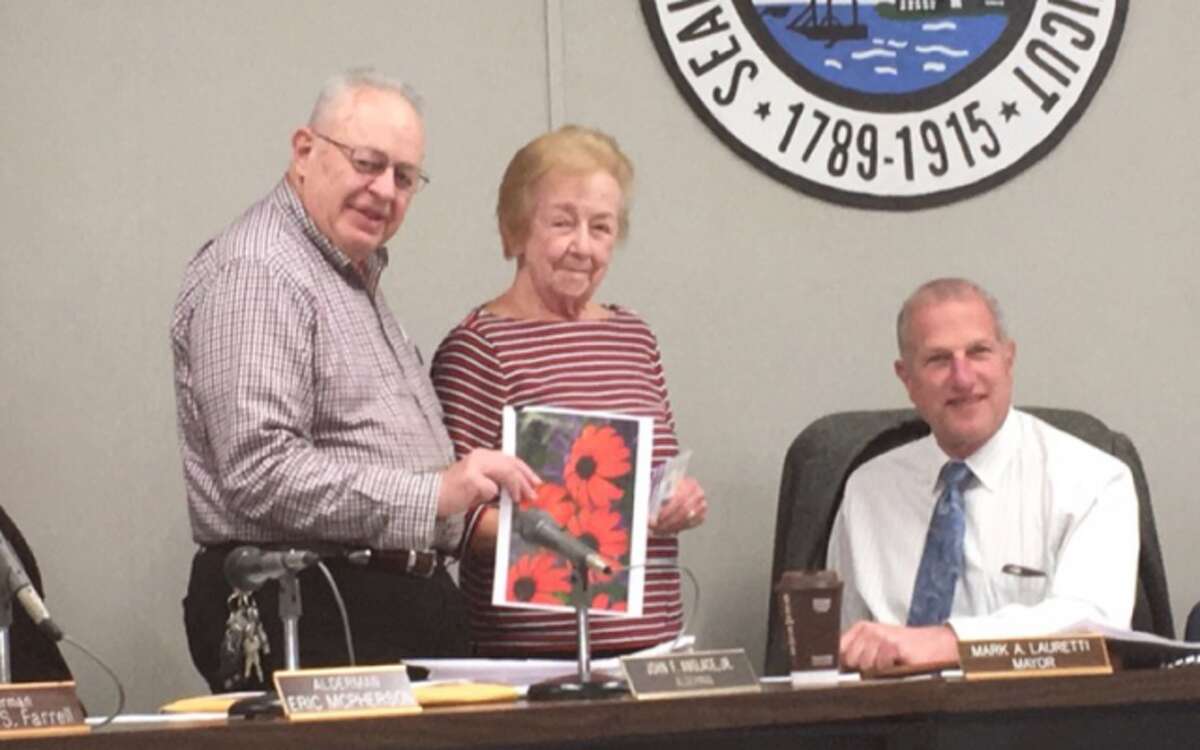 The Olde Ripton Garden Club of Shelton will celebrate its 40th Anniversary of continued service to the Shelton community in 2016.  With the theme "Growing Together", the Club plans a number of new projects this year in the City. One of these projects came in the form of an announcement and proclamation by theCity Board of Aldermen at their meeting on Thursday, Feb. 11 to designate the"Orange Coneflower" (Rudbeckia fulgida 'Goldsturm") as the City of Shelton's official flower.  The Club is encouraging residents and businesses to grow this flower in their gardens and around the City.
 The large, daisy-like flower is named for its orange-tinged petals in keeping with Shelton School's colors.  It is easy to grow and can be grown in containers or naturalized in meadows and planted freely around homes.  The Orange Coneflower, also known as "Black-Eyed Susan", is a native plant that will grow readily in our area and is a perennial assuring that it will return to our gardens year after year.  It is attractive to birds, bees and many pollinators that are needed for our gardens to thrive; it blooms from midsummer through the fall; and provides a long season of color.

The Club will offer the plant for sale at its May 14 annual plant sale, come rain or shine, at St. Paul's Church parking lot across from the Huntington Green.  All proceeds will go to the purchase of city flowers that will be planted in the gardens maintained by the club at many locations throughout Shelton including the libraries, the green, and the Community Center where the focus this summer will be on developing pollinator gardens in our community.