This is a carousel. Use Next and Previous buttons to navigate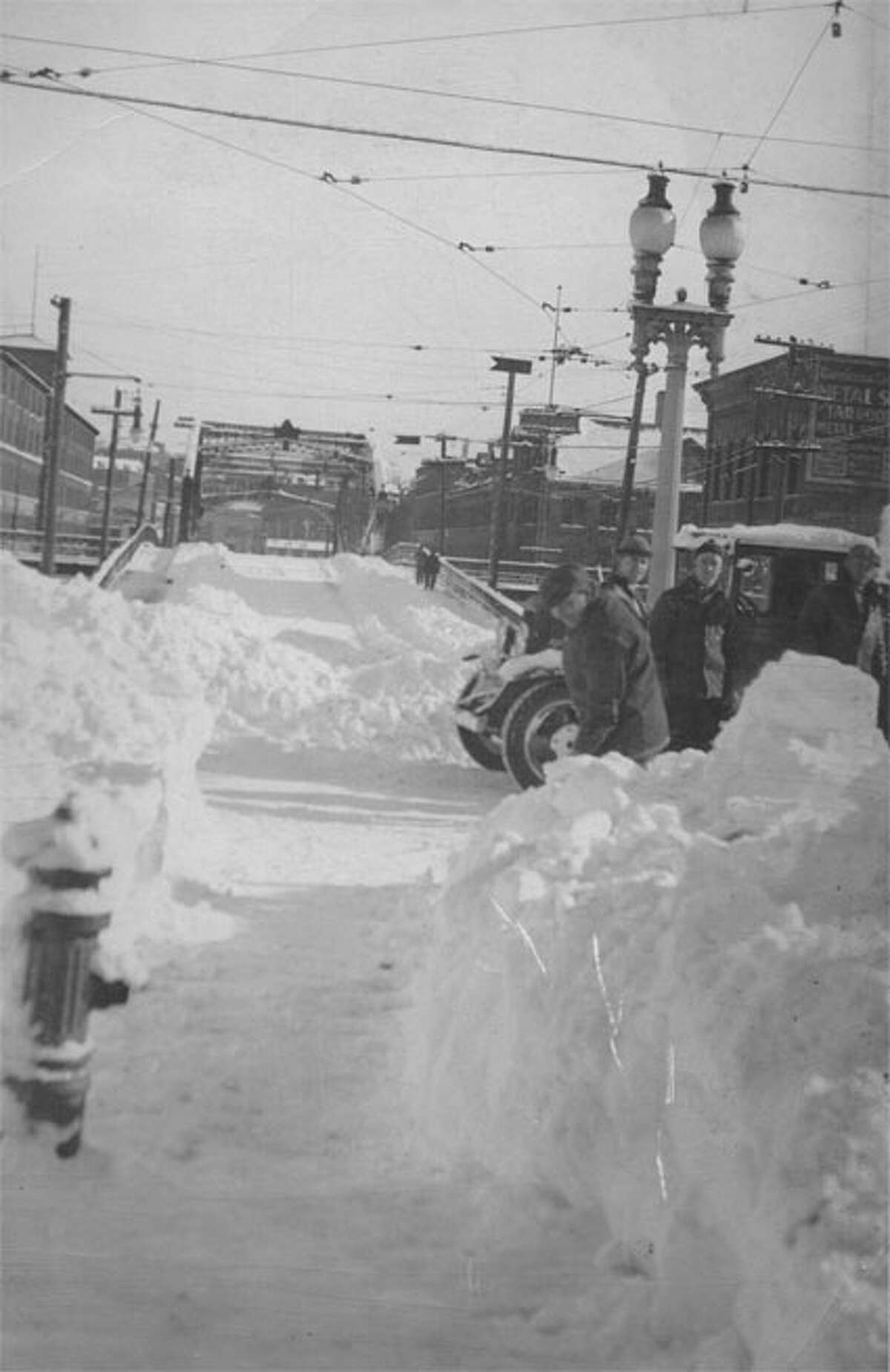 -
Phyllis Walsh of Shelton shared these photos showing the aftermath of the Blizzard of Feb. 21, 1934 in downtown Shelton. She found them when looking through a box of old family photos.
She said it seems no plows were used to clear snow in that era, so residents had to use hand shovels to move snow drifts up to 15 feet tall.