This is a carousel. Use Next and Previous buttons to navigate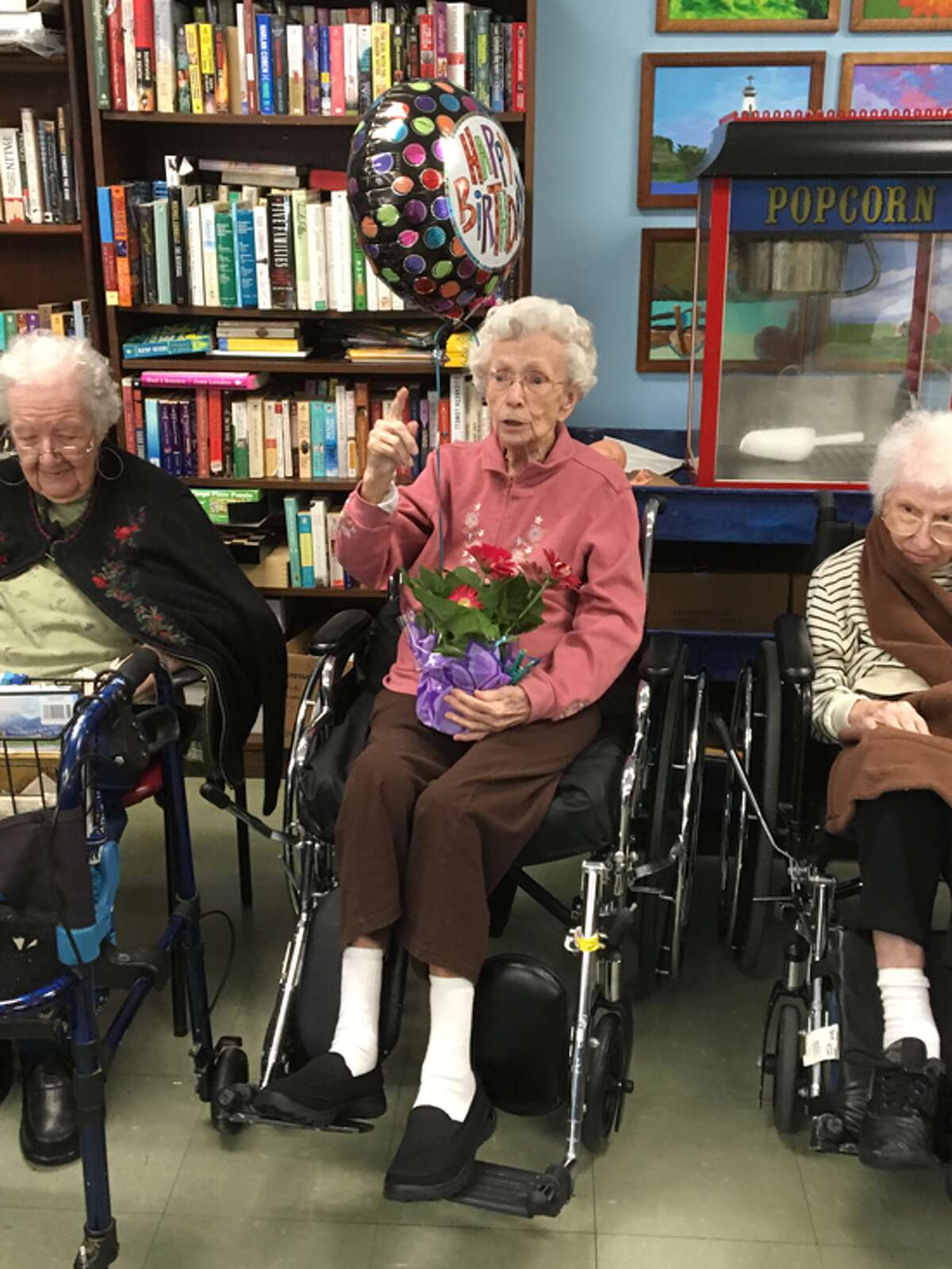 In late February, Shelton High School Headmaster Beth Smith received a letter from retired California educator Linda Rivkin. The letter contained an unusual request. Rivkin's mother, Jennie Vellecco, would be turning 102 on April 6 and Linda requested that Smith find a group of students to go sing to her mother on or around her birthday.
Smith contacted the recreation department at Apple Rehab and got the ball rolling. She then contacted the SHS Extraordinary Changes Club to see if they were interested.