This is a carousel. Use Next and Previous buttons to navigate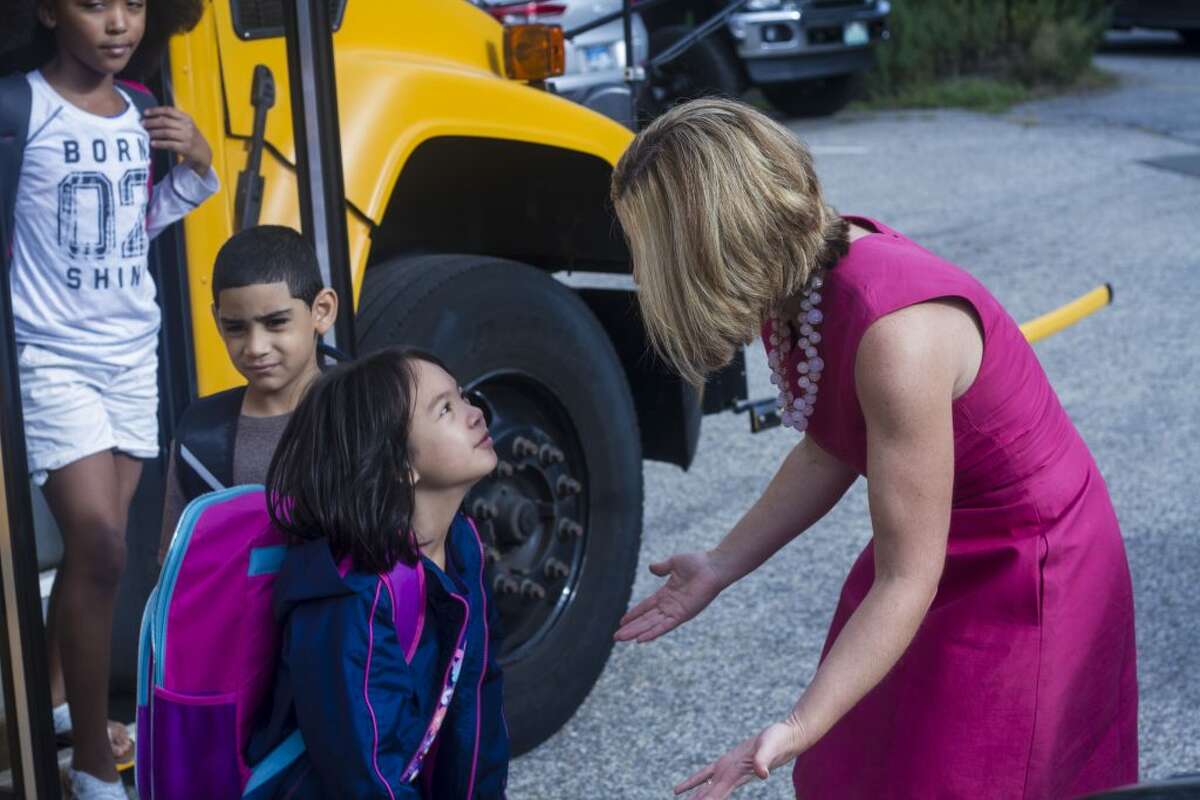 Whether you're back in the routine of packing your child's lunch or you found yourself stuck behind one of the yellow busses on your daily commute to work this week, both instances are signs that the 2016-2017 school year has begun.
As the busses rolled in and some parents struggled to say their final goodbyes to their children, Sunnyside Elementary school students officially began their school year by walking underneath the annual arch of balloons which was placed inside due to tropical storm Hermine warnings.