This is a carousel. Use Next and Previous buttons to navigate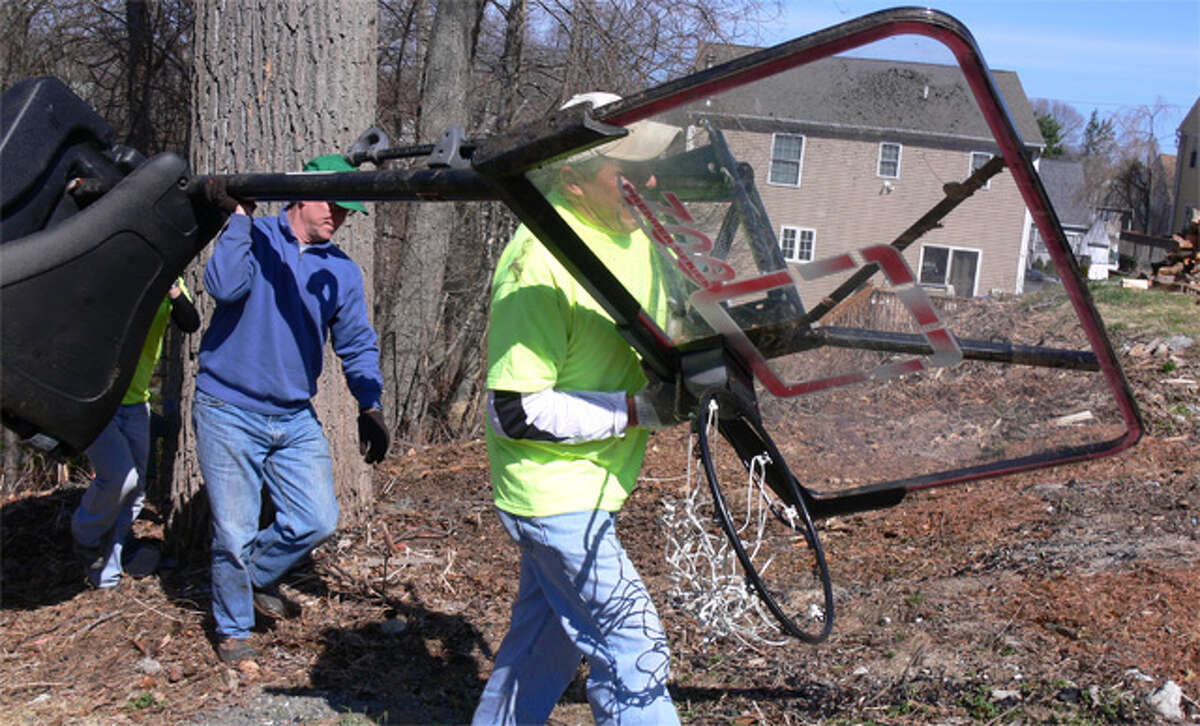 Shelton Land Conservation Trust members remove litter and debris from a newly-acquired 2.5-acre off Providence Drive on April 19 as part of the citywide Clean Sweep volunteer initiative.
The wooded parcel off Coram Road includes much of the headwaters of the Ivy Brook, which runs parallel to Constitution Boulevard South before eventually flowing into the Housatonic River.