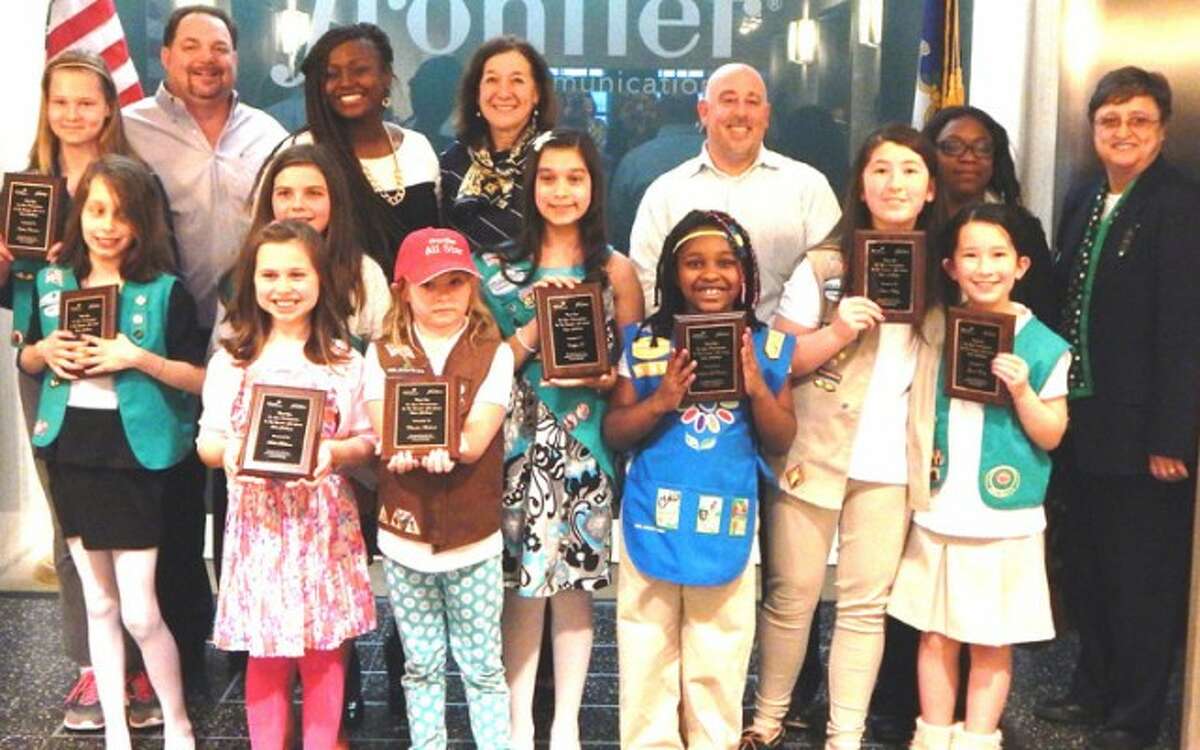 Olivia and Grace Wong of Shelton were two of the 12 girls from throughout the state chosen as semi-finialsts for the Tell Your Girl Scout Story video challenge.
Frontier and the Girl Scouts of Connecticut partnered for the challenge, encouraging girls to upload short videos to Frontier's Facebook page that described how Girl Scouts has supported them in the areas of leadership, technology or community.
The semi-finalists received the most public votes on Facebook and were honored during an awards ceremony by Frontier.
Each of the semi-finalists will receive one year of free Frontier services and a $100 Visa gift card. The videos will now move on to the next phase of competition; they will be on display at the upcoming Girl Scouts of Connecticut Fun Fest, where attendees will have the opportunity to vote for their favorite.
"It's our belief at Girl Scouts of Connecticut that every girl has a chance to do something amazing, and these talented young women have done just that," said Mary Barneby, CEO of Girl Scouts of Connecticut.
For more information, visit gsofct.org/pages/FunFest.php.