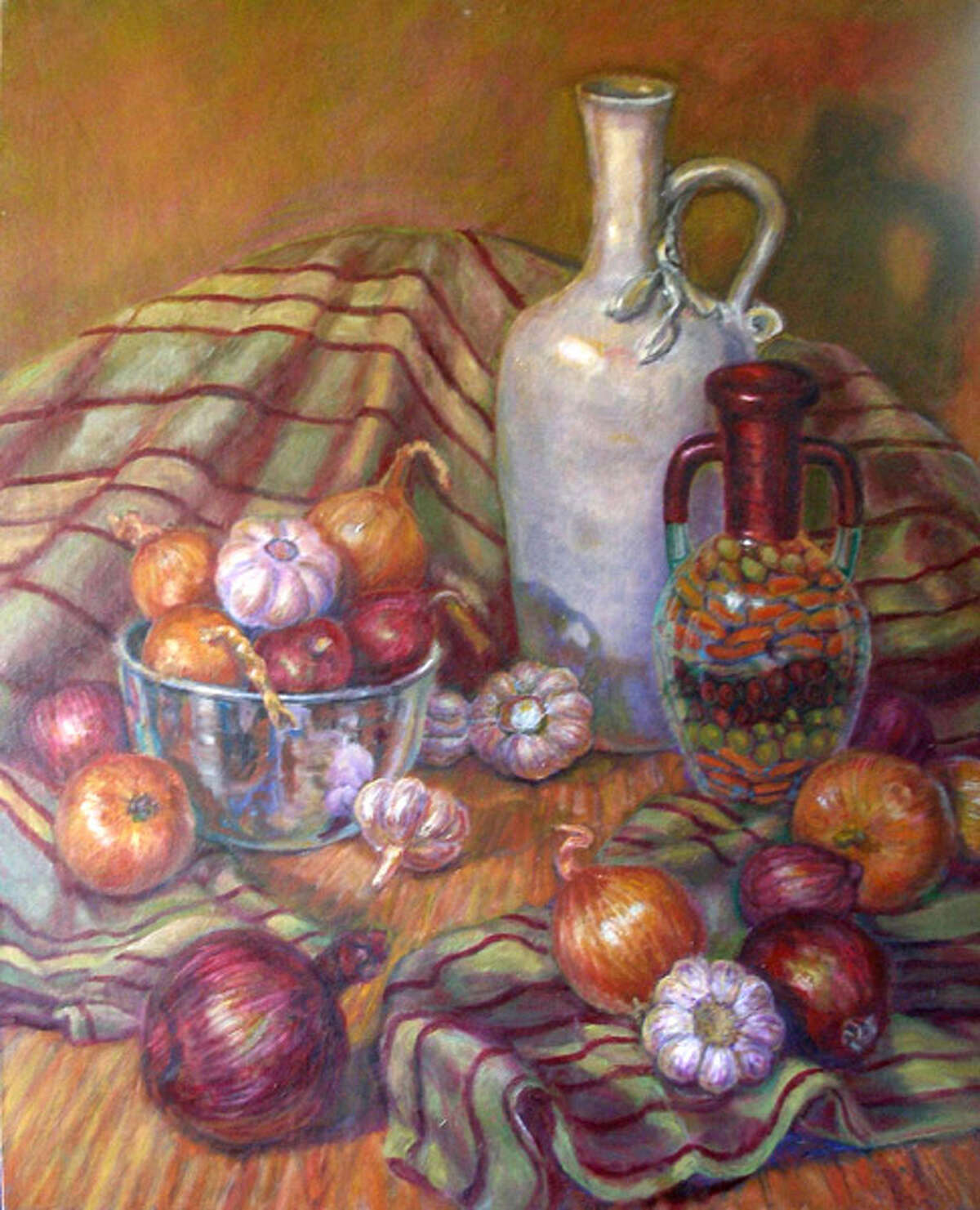 Bounty From My Garden, an oil painting by Shelton artist Veronica Cassell Vaz, is at the Easton Arts Council's Regional Open Juried Show, Art in the Country.
The show is through June 12 in the Easton Public Library, 691 Morehouse Road.
Hours are 10 a.m.- 5 p.m., Monday, Thursday and Friday; 10 a.m. - 8 p.m., Tuesday and Wednesday; 10 a.m. - 3 p.m., Saturday.
Details at eastonartscouncil.org, info@eastonartscouncil.org or 203-261-0175.