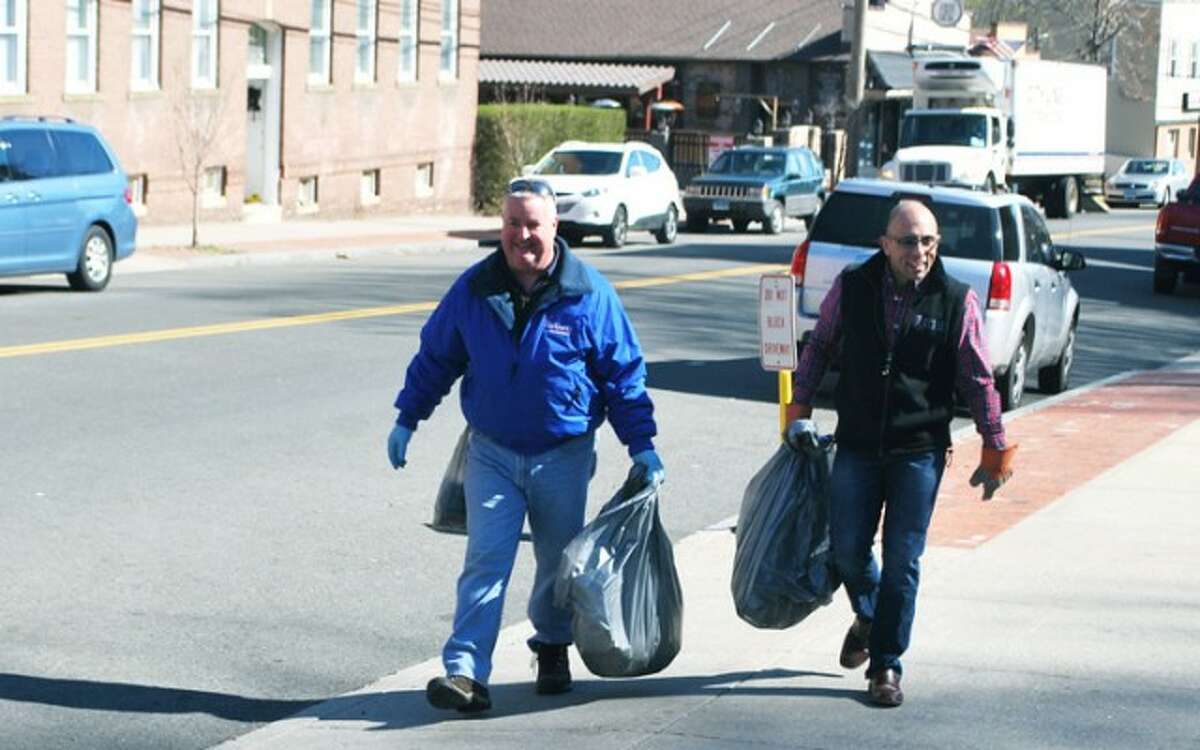 As part of the Shelton Clean Sweep during the week of Earth Day, State Reps. Jason Perillo and Ben McGorty cleaned trash from Center Street during the morning on April 25.

The effort was part of a larger coordinated deployment of volunteers from all over Shelton that cleaned up various roadways and open spaces.
Both legislators went up and down Center Street with bags and gloves, picking up loose litter, bottles and other rubbish.