This is a carousel. Use Next and Previous buttons to navigate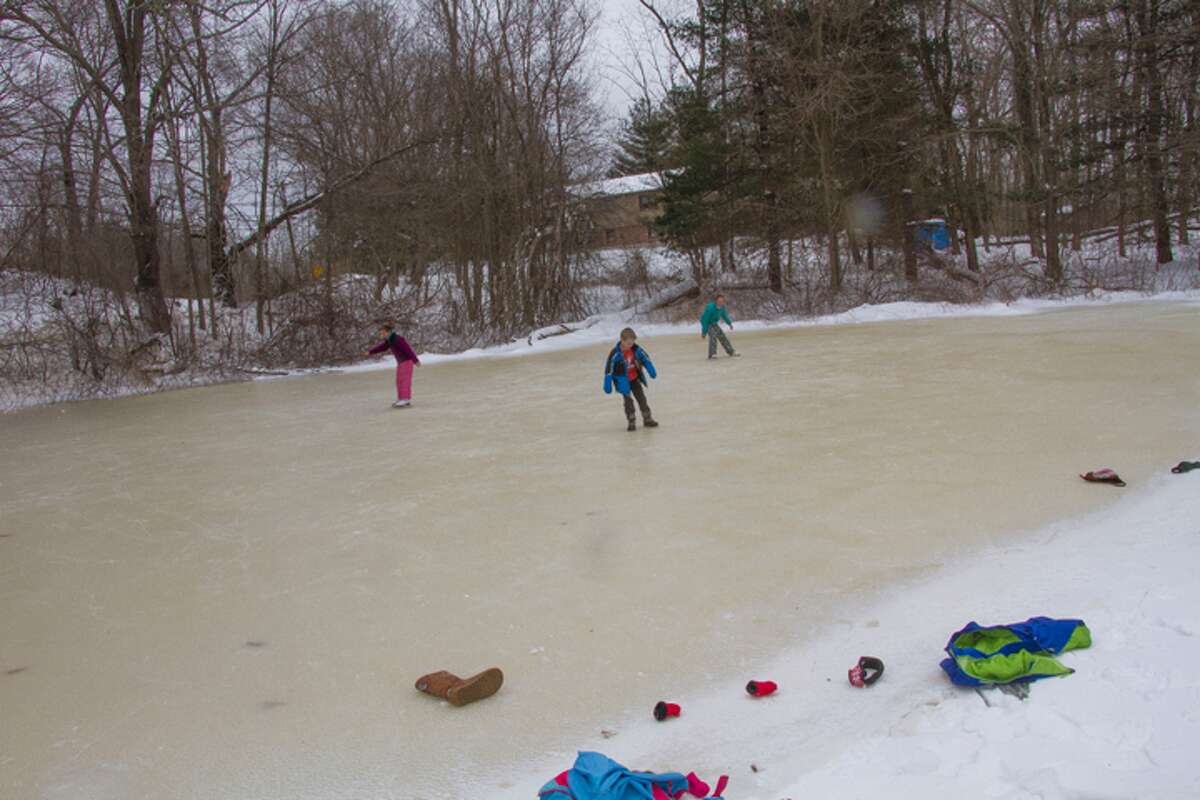 An abundance of snow to some is an inconvenience, but to most kids it's a reason for celebration as it can often result in a snow day.
6th grader at Perry Hill Elementary School, Lillian Dewitt hosted her friends and cousins at her house for a day of ice skating on her family's pond that had frozen solid. Dewitt was joined by her friend and classmate at Perry Hill School, Lizzie Miska. The two took turns showing off their skills on their ice skates.