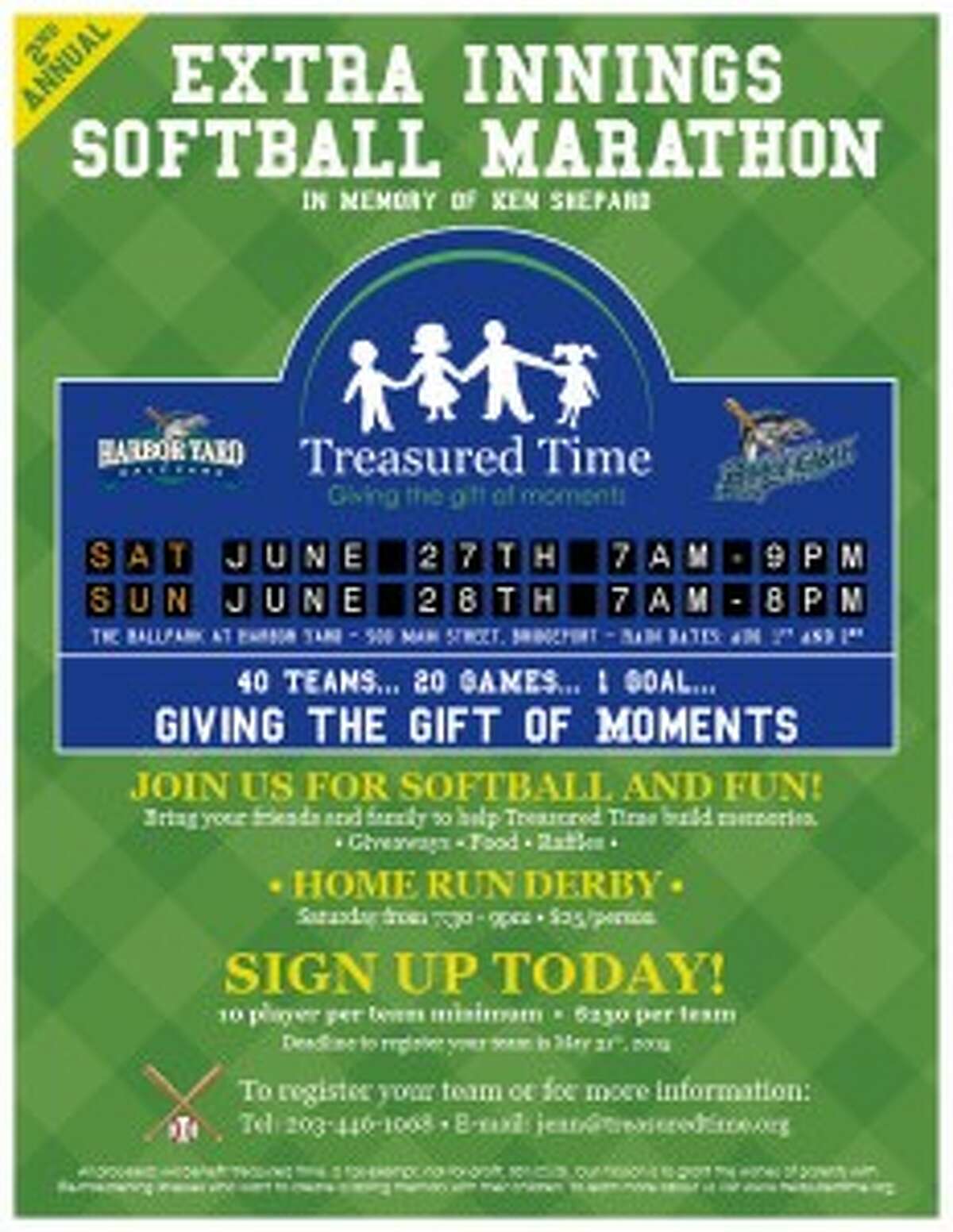 Treasured Time is again planning its Extra Innings Softball Marathon in memory of longtime supporter Ken Shepard.
Treasured Time is a nonprofit organization based out of Seymour. It grants wishes to parents who have a life-threatening illnesses, and want to make a lasting memory with their children.
The event is played at the Ballpark at Harbor Yard in Bridgeport, Saturday, June 27, and Sunday, June 28, from 7 a.m. through 6:15 p.m. both days.
Games will be one-hour time limit.
The cost is $250 per team, per game. Minimum of 10 players on the field at all times.
There will be a Homerun Derby Saturday night beginning at 7:30 p.m. The cost $25 registration fee per player.
Contact Jenn at 203-446-1068 or jenn@treasuredtime.org with any questions or to register your teams.
Rain date is Saturday-Sunday, Aug. 1-2.