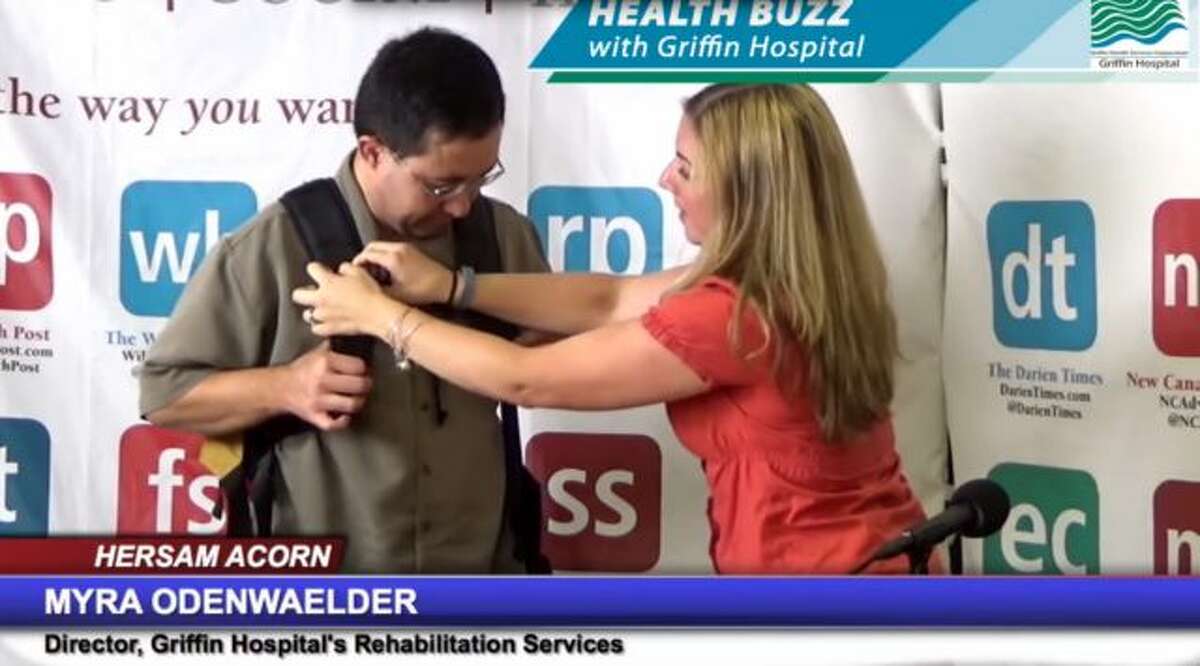 Could your child's school bag pose a health risk?
According to Myra Odenwaelder, director of Griffin Hospital's Rehabilitation Services, there are some definite risks for students carrying a backpack improperly or carrying one that is too heavy. Odenwaelder was a guest on Tuesday's Coffee Break news show, giving tips and a demonstration on backpack safety.
Watch the interview below:
https://www.youtube.com/watch?v=_yeCaBWo9R0
Kate Czaplinski interviews Odenwaelder while Donald Eng acts as the backpack model. The Health Buzz with Griffin Hospital is a regular segment, providing relevant health information to southwestern Connecticut. 
Griffin Hospital is located at 130 Division St. in Ansonia. Part of the hospital's mission is to provide personalized, humanistic, consumer-driven healthcare in a healing environment. Learn more at GriffinHealth.org.
You can catch the Coffee Break news program, which streams live video at 11 a.m., weekdays, at HANRadio.com/livestream/. The show features the latest headlines in the area, as well as lifestyle news, sports, a look back on each day in history and interviews with local newsmakers and organizations. 
Founded in 2013, HANRadio.com is the voice of Hersam Acorn, which has local news websites and newspapers throughout southwestern Connecticut. We added live video streaming of news programming and Connecticut high school and youth sports to HANRadio.com in 2015, and creating the HAN Network. You can learn more about the live video and watch our programming atHANRadio.com/livestream/. All programs and sporting events are also broadcast as audio-only on HANRadio.com and through the Tune-In App on Android and iPhones.