This is a carousel. Use Next and Previous buttons to navigate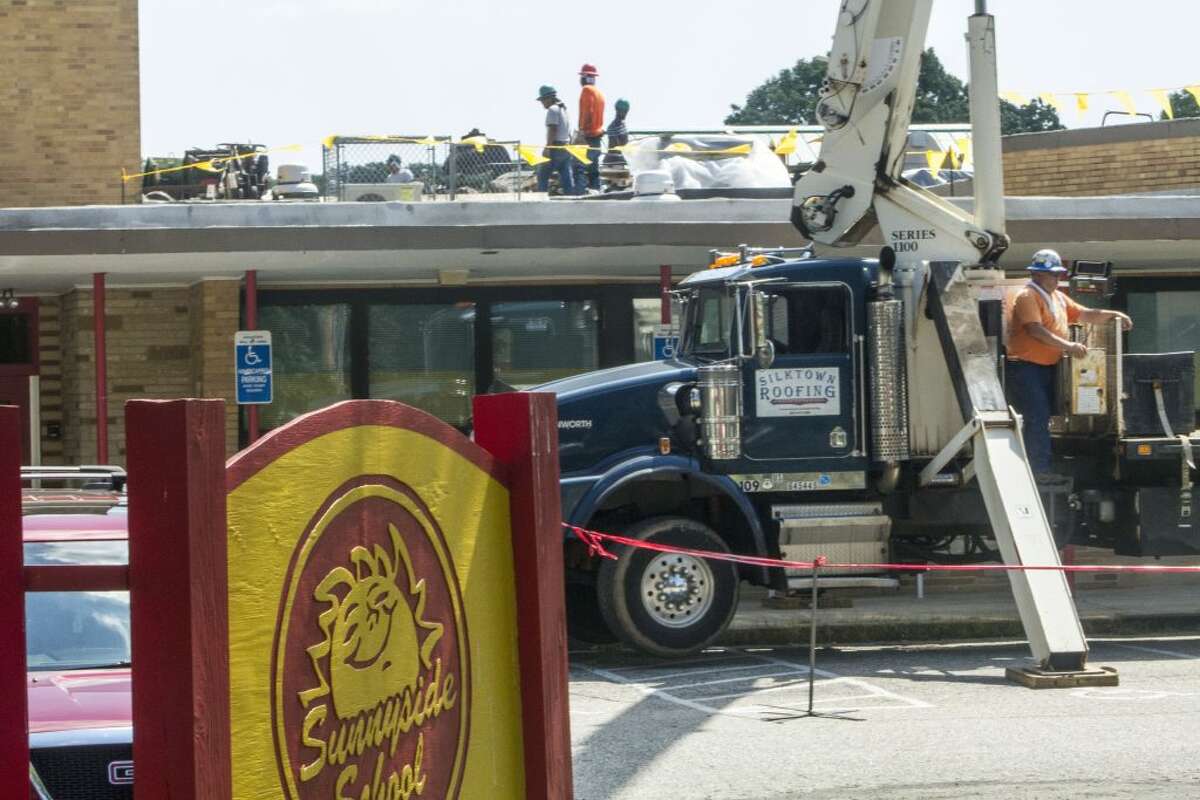 Just after 11 a.m Friday, Aug. 19 a Herald reporter stopped by the Sunnyside Elementary School to get an update on the much discussed roof project.
According to a Silktown Roofing Inc. worker who declined to mention his name, the 5,000 square foot portion of the school's roof being repaired should be completed by the end of next week. The same worker said weather will be the deciding factor.