This is a carousel. Use Next and Previous buttons to navigate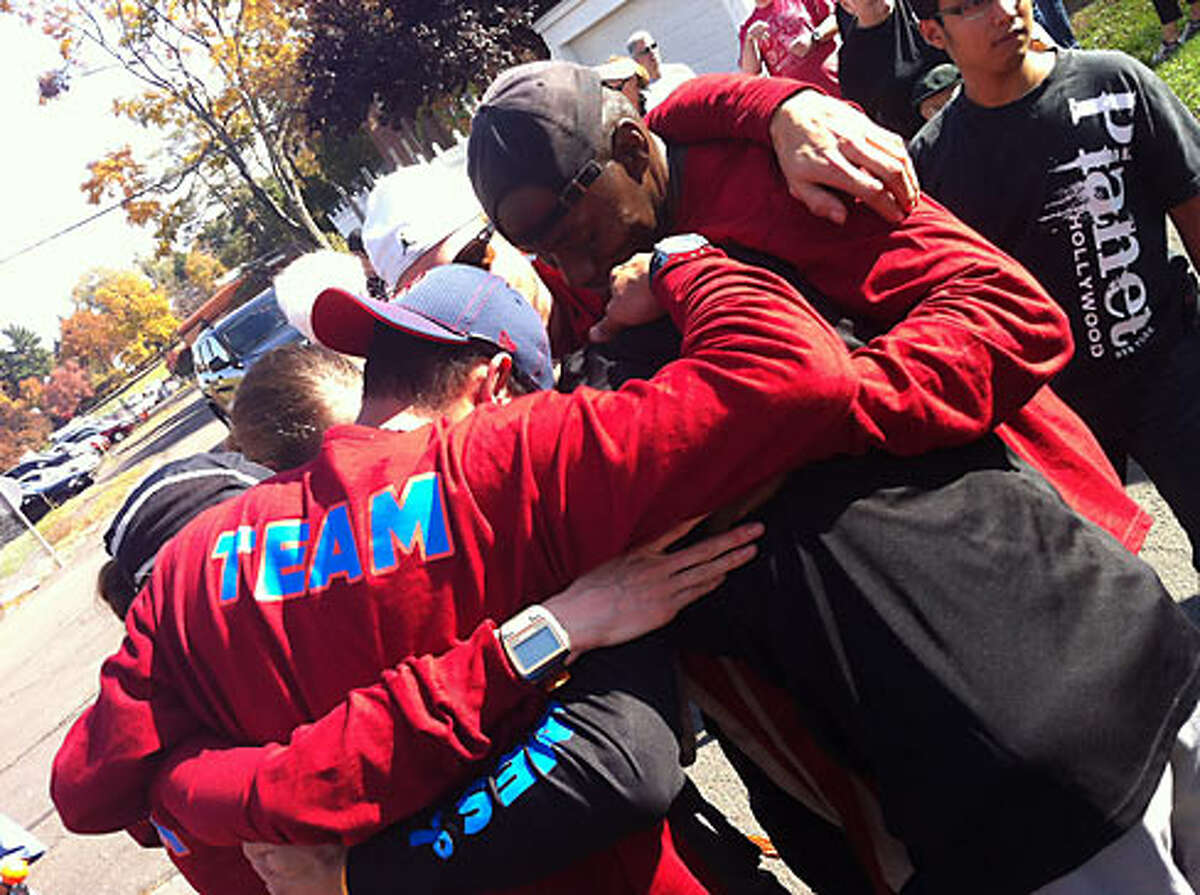 He ran through rain showers, lightening, fog and some ankle pain, but Shelton resident James Yevich completed the 100-mile run around noon last Saturday.
He left Stratford late Friday morning and ran all the way to The American School for the Deaf in West Hartford. Yevich, 42, is deaf. He ran the race in memory of his two friends, James and Kevin Bumbala, who graduated from the West Hartford School.