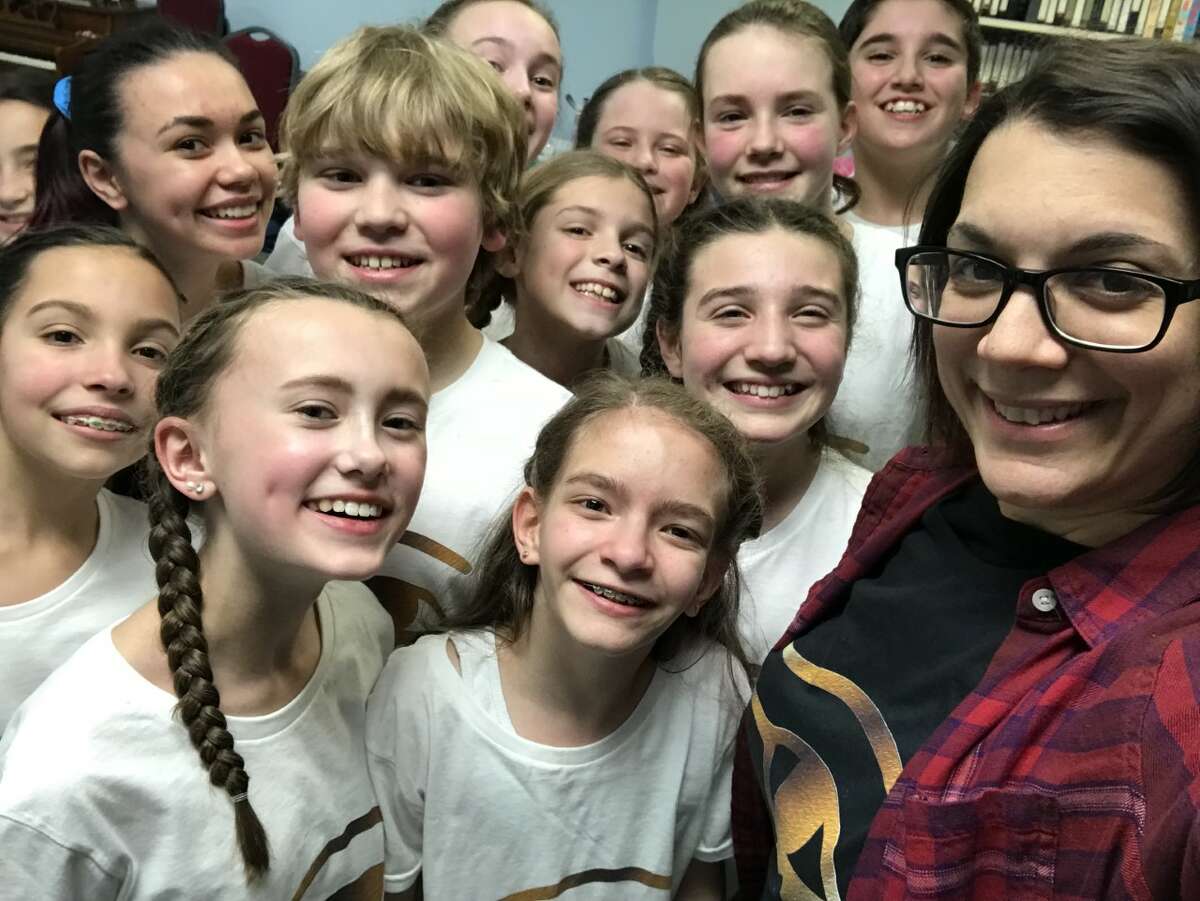 Center Stage Theatre will present its annual Musical Theatre Workshop Jr. production this Friday, Saturday and Sunday.
A cabaret-style production, the show will feature what the theater group called talented elementary and middle school children from Shelton and surrounding communities. The children in the production are students at the Center Stage Education Center, located at the former St. Joseph School in Shelton.
Education Director Gina Scarpa, the show's director, has been teaching performance to children since the theater opened in 2005. She is the daughter of the theater's founders, Gary and Francesca Scarpa. She has recently been named Educator of the Year through the Cultural Alliance of Fairfield County, which each, year honors a citizen, an artist, a corporation, a nonprofit and an educator.
"I was so honored to receive this award," said Scarpa. "It's awesome to be recognized for doing something I love to do."
""Musical Theatre Workshop Jr. is an off-shoot of our highly successful Teen Musical Theatre Workshop," said Scarpa. "I am so proud of our cast of more than 40 talented kids. They have been working hard in rehearsals, and they have a highly entertaining show in store for our audiences."
Musical Theatre Workshop Jr. is only one of several performance opportunities offered by Gina Scarpa through the Center Stage Education Center. Others include "On Stage at Perry Hill" designed for talented students in the fifth and sixth grades who attend Perry Hill School in Shelton and "Musicals Alive" for talented Shelton students in the third and fourth grades. These programs are all delivered in cooperation with the Shelton public school system.
"I just love teaching performance to kids," said Scarpa, "and to see them grow in confidence from year to year. And we are grateful for our partnership with the Shelton school system."
Center Stage Theatre, Inc., is a nonprofit, 501(c)(3) organization. Center Stage's purpose is to enhance the cultural environment within its community; to present high quality theatrical productions at affordable prices; to encourage growth and education through the performing arts; and to provide a means for interested adults, teens and children to experience and participate in various aspects of live theater.
Performances of Musical Theatre Workshop Jr. will take place at 7 p.m. on Friday and Saturday, May 17 and 18, and at 2 p.m. on Sunday, May 19, at Center Stage's main location at 54 Grove Street. Tickets are $15 and may be purchased by calling 203-225-6079 or by visiting www.centerstageshelton.org.