This is a carousel. Use Next and Previous buttons to navigate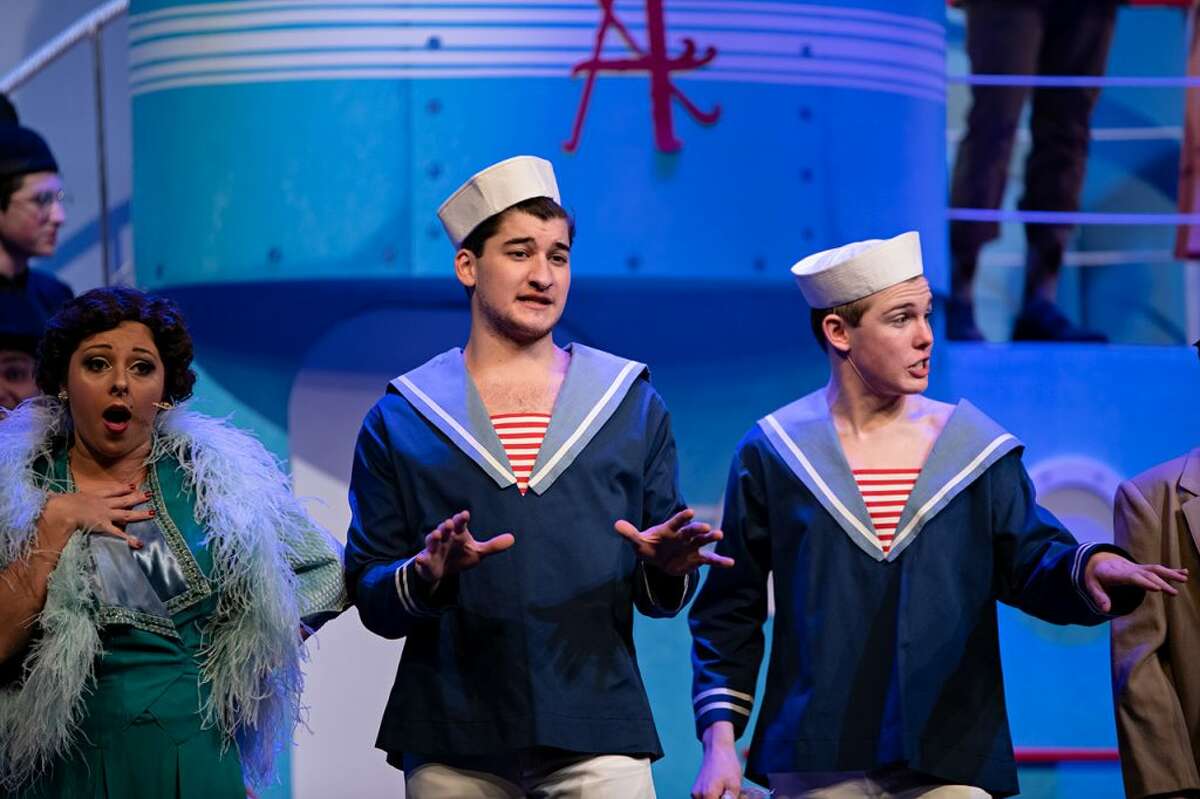 Marty Marchitto always felt an attachment to Center Stage Theatre.
It was on that stage in his youth with the guidance and friendship of Center Stage founders Gary and Francesca Scarpa that his love for the theater blossomed. And while, as years passed, educational and employment opportunities would take him far from his beloved Connecticut, his heart remained with the place, and the people, who helped cultivate his creative spirit.
That's why Marchitto — upon his return to the Nutmeg State last year — could not refuse the Scarpas' request to return to the Grove Street stage and take charge of a production. He eagerly welcomed this chance, in front of friends and family, and in front of the Scarpas who had been such an important part of his professional growth, to show off his skills.
Marchitto was truly home.
"Being here is so special," said Marchitto, an East Haven resident. "I developed as a professional theater artist here, with Gary and Fran, but what has always stuck with me is what else they taught me — about being a good community member, a good citizen, having a good heart.
"Yes, I got this theater training, but thanks to them I became more than just someone doing theater. In all places I have worked, I always carried that foundation. Coming here was like coming home."
And Marchitto's return was perfect timing for the Scarpas, who were looking to retire after 42 years of devoting their lives to local theater — 14 years operating the nonprofit Center Stage — and needed an heir with whom they felt comfortable.
"Martin is an extremely gifted director, with decades of experience on the professional, community, and educational level," said Gary Scarpa. "He's doing a great job, and his production is really going to impress our patrons."
Marchitto began his role as Center Stage artistic and executive director on Jan. 1, and the Scarpas plan to assist him in making a smooth transition for the rest of the current season until completely retiring on July 1.
"Marty can design, produce, direct," said Francesca. "We couldn't believe he wanted this [position]. We share a common philosophy on what community theater is and what educational theater is to the community, not only for the actors and crew but also for the audience and the community at large.
"It's always about the community for us. Theater is what we do. It is our vehicle to promote a better community and help young people and older people to be able to have sense of a smaller community within the bigger community. The life stories we explore together help us to be better people," added Francesca.
And Center Stage is now Marchitto's baby to mold in his image while paying homage to the couple that made community theater a reality for area residents.
"First and foremost, my job is to continue the legacy of these two amazing people, who founded this beautiful place," said Marchitto. "I need to move Center Stage forward in a way, keeping the original vision while finding ways to generate more excitement and interest for the community."
Gary Scarpa said the couple is proud of what they have accomplished in Shelton and are enthusiastic about Marchitto's future plans.