This is a carousel. Use Next and Previous buttons to navigate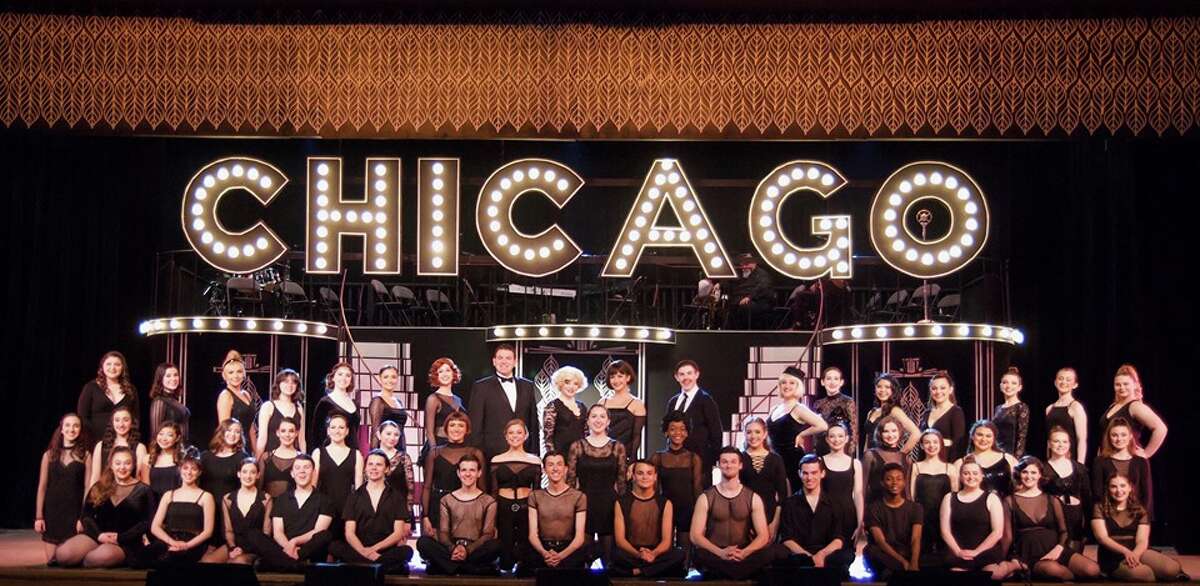 Shelton High School's drama club production of Chicago not only wowed local audiences but also caught the eye of the critics.
The drama club earned two Sondheim Awards, including the one for best musical as well as the award for Emily Marcinauskis for best lighting, at a special ceremony June 3 at the Shubert Theater.
Overall, the club was nominated for six Sondheim Awards, including two best actress nominations (senior Molly Scalenghe, who played Velma Kelly, and Kyla Hackett, who played Roxie Hart), best choreography and best directors (Katherine Sedlock, Justin Zenchuk and Fiona Bryson).
"I'm so happy for everyone involved," said drama club adviser Joe Sedlock. "The set was out of this world. We had a full-fledged orchestra. The lighting was great, and we were simply blessed to have the talent of these kids that we "have. The leads were fantastic."
With the Tony Awards Sunday, Scalenghe said the club enjoyed their own "miniature" Tony Awards on June 3.
"It was a great experience," said Scalenghe about attending the awards ceremony. "I felt really good about this show. I just had a feeling. Matt (Sullivan) and I, we wrote the speech, and I kept saying, 'It has to be good.' I just had a great feeling about it all."
Broadway Method Academy, in association with Westport Country Playhouse and the Shubert Theater of New Haven, present the Connecticut regional awards program in association with the Jimmy Awards/National High School Musical Theatre Awards.
The Stephen Sondheim Awards has a mission of emphasizing the importance of arts education by celebrating and supporting student achievement in high school musical theater. Awards are presented in multiple categories, and the winners of the best actor and best actress awards go on to participate in the Jimmy Awards in New York City.
The awards ceremony and culminating celebration was a black-tie gala, and the event included a red carpet, nominee performances, and awards presented by Broadway actors.
"It was just surreal," said Matt Sullivan, who played the role of "slimy lawyer" Billy Flynn. "I couldn't believe it. For a couple days after the swards, I still could not believe it."
Sullivan said he felt that the cast and crew put their "heart" into the production, taking on the challenge of a more intense script than in years past, and succeeding far beyond expectations.