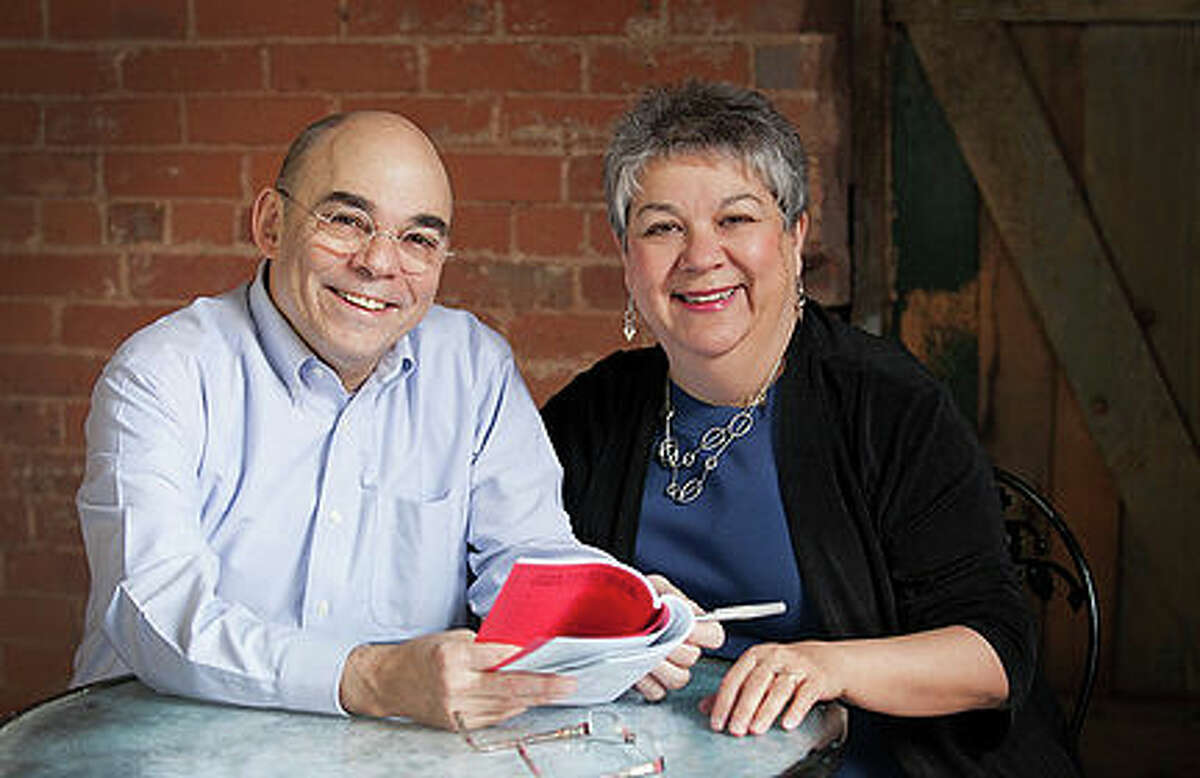 Center Stage will host a retirement celebration for its founders, Gary and Francesca Scarpa, on June 15 from 7 to 8:30 p.m. at Shelton Intermediate School.
The event will feature complimentary light refreshments in the lobby and musical selections by the cast of last summer's Youth CONNection production of Annie, by students from the Center Stage Education Center, and by the Scarpas' daughters, Gina and Mia Scarpa.
"For 43 years, the Scarpas have devoted their lives to bringing high quality, affordable theater to Shelton," said Martin Marchitto, Center Stage's new artistic-executive director. "The Scarpas have touched thousands of lives, including mine, during their illustrious career."
The Scarpas met in 1973 when they were dance partners in a college production at Southern Connecticut State College. They began directing with the Shelton High School Drama Club in 1976 when Gary was a young teacher and Fran was a college senior.
In the summer of 1983, the couple started the Youth CONNection, which has been a successful summer theater program for high school and college students, an announcement about the celebration said. Leaders in theater education, the Scarpas then began a summer theater camp program for elementary students in 1989, which is still thriving today. In 2005, the couple opened Center Stage Theatre, which is a full-time theater and one of the most successful non-profit theaters in the region, the announcement said.
As a couple, the Scarpas have been recognized for their service to the community, having received the Silver Seal Award from the Valley Chamber of Commerce and the Millennium Award, given by the city of Shelton.
Francesca Scarpa has been honored as Woman of the Year by the American Committee on Italian Migration. Gary Scarpa has been recognized by Long Wharf Theatre as Outstanding Theatre Educator as well as the Shelton Jaycees who named him Educator of the Year in 1989. In 2010, the Scarpas were recognized by the Boys and Girls Club of the Lower Naugatuck Valley, which presented Gary and Francesca with the prestigious Raymond P. Lavietes Service to Youth Award. In 2017, Gary and Fran were honored as inaugural inductees into the Shelton High School Hall of Fame.
"As Gary and Fran's retirement approaches, we want to honor their legacy of artistry and dedication," added Marchitto. "Their retirement event is open to the general public, and to anyone whose lives Gary and Fran have influenced, whether as a performer or as an audience member."
Reserved seating to the event is $25, and proceeds will benefit the Gary and Francesca Scarpa Endowment Fund for Center Stage, to benefit Center Stage in perpetuity. For reservations, call 203-225-6079 or visit www.centerstageshelton.org.