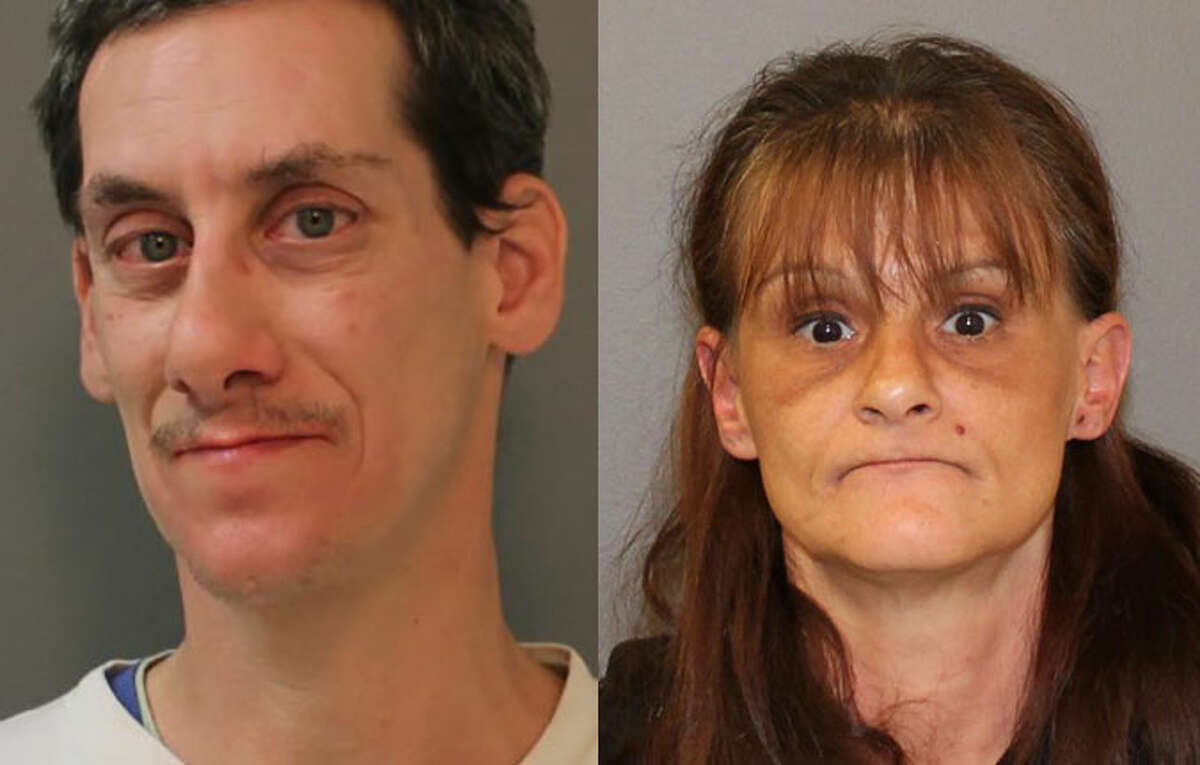 Two were under arrest this week after they allegedly broke into a vehicle.
On Nov. 4 at approximately 10:30 p.m. the Shelton Police Department received a report of a larceny from a motor vehicle.
It was reported the vehicle owner caught the suspects in the act of burglarizing her vehicle and confronted them. Shelton Patrol Officers responded to the area of White and Bridge Street and found that the vehicle owner and two bystanders had Kari Franco, 45, of Shelton, and Robert DeRosa, 49, of Milford detained.
An investigation revealed the vehicle owner walked to her vehicle parked in the municipal parking lot on Bridge Street where she saw Franco sitting in her vehicle, going through the console and glove compartments. A male later identified as, DeRosa was standing as a lookout. Franco had cash in her hand that she had stolen from the vehicle. When the vehicle owner demand her money back, Franco gave her $2, and ran away.  The vehicle owner ran after,  and bystanders looking on intervened and helped detain Franco and DeRosa.  During the incident Franco punched one of the bystanders in the lip in an attempt to escape.
Shelton Police arrived and Franco and DeRosa were arrested. Franco was charged with third-degree robbery, third-degree burglary and sixth-degree larceny. She was later charged with violation of probation. Franco was held on a $500 bond.
DeRosa was charged with conspiracy to commit third-degree robbery, conspiracy to commit third-degree burglary and conspiracy to commit sixth-degree larceny.  DeRosa was held on a $1,000 bond.
Both appeared in Derby Superior Court on Thursday.