This is a carousel. Use Next and Previous buttons to navigate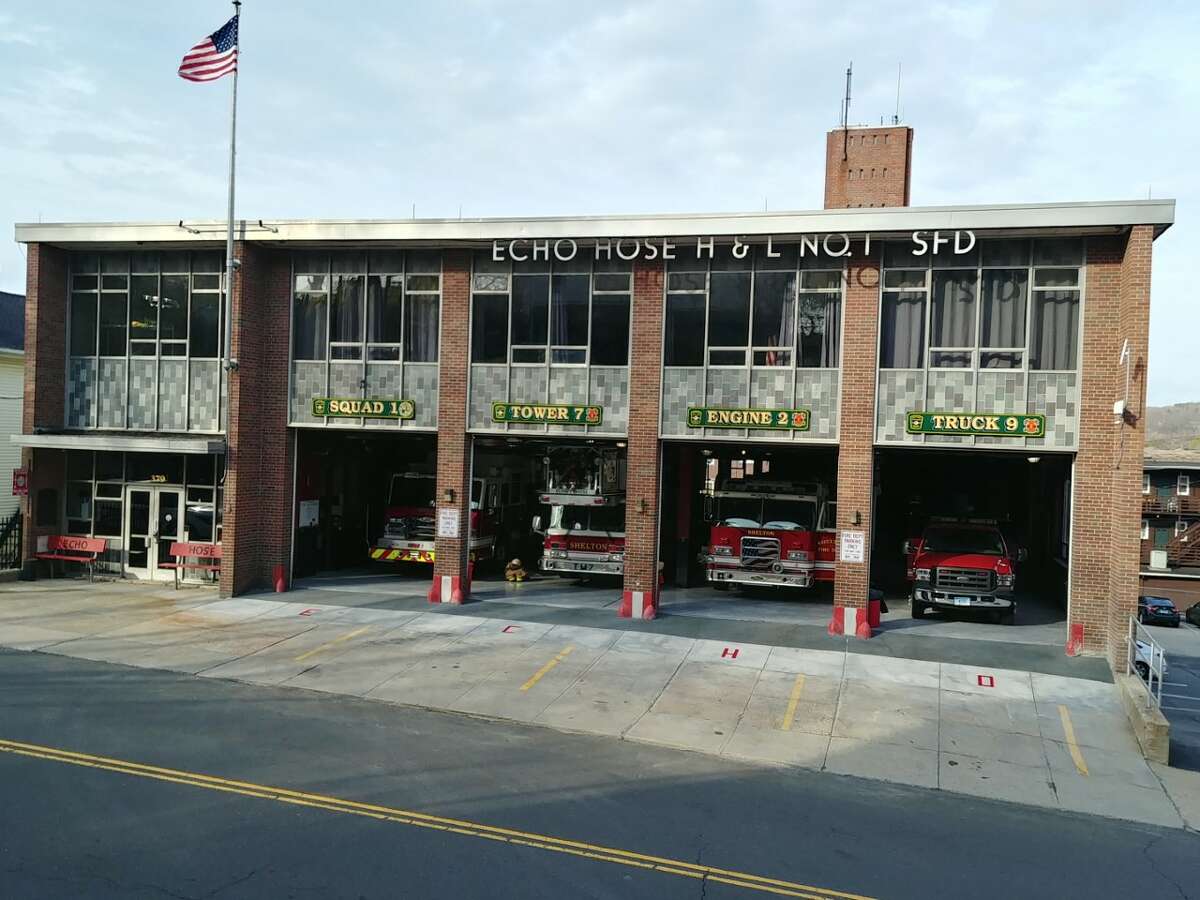 Echo Hose Hook & Ladder's floor replacement is complete, and for the first time in about a year, all apparatus are back under one roof.
The floor replacement work, performed by Bridgeport-based Merritt Construction, began in November and was completed last month, at a cost of $195,000. Because the floor on which the fire trucks were sitting was sagging, Echo Hose Hook & Ladder Capt. Mike Plavcan said trucks were in three separate locations, beginning April 10, 2018, until the work was completed some 12 months later.
"We spent over a year dealing with this issue, and it was a major inconvenience for the membership," said Plavcan, "but we pushed on. The members were resilient about it. We kept getting calls, and we kept getting the trucks out and responding."
Plavcan said the depression in the floor — caused by decades of water damage and deterioration — had been an issue for years, but the membership chose to move on replacement early in 2018. Two trucks were moved to the repair shop across from the bus company site, one remained at Echo Hose Hook & Ladder and a fourth was moved to Station 4 until the work could be completed.
"(The construction company) repaired the structural integrity of the floor, put in new drains in, and epoxied the majority of the floor," said Plavcan. "The new floor was reinforced more than needed to help support the weight of these trucks. This building was built in 1964, and it was not built to handle 70,000-pound trucks, more like 30,000 to 40,000-pound trucks."
"The guys had known something was going on (with the floor) by way it looked," added Plavcan. "I think the work being done puts them at ease."
Along with this work, Echo Hose Hook & Ladder — along with each of the other city fire houses — has had a vehicle exhaust removal system installed. Shelton Fire Chief Francis T. Jones III said the total cost for installation of the ventilation units at all the fire houses was $168,875, but thanks to a FEMA grant — for $163,000, with a required 10 percent city match of $16,300 dollars — the city's cost was $22,175.