This is a carousel. Use Next and Previous buttons to navigate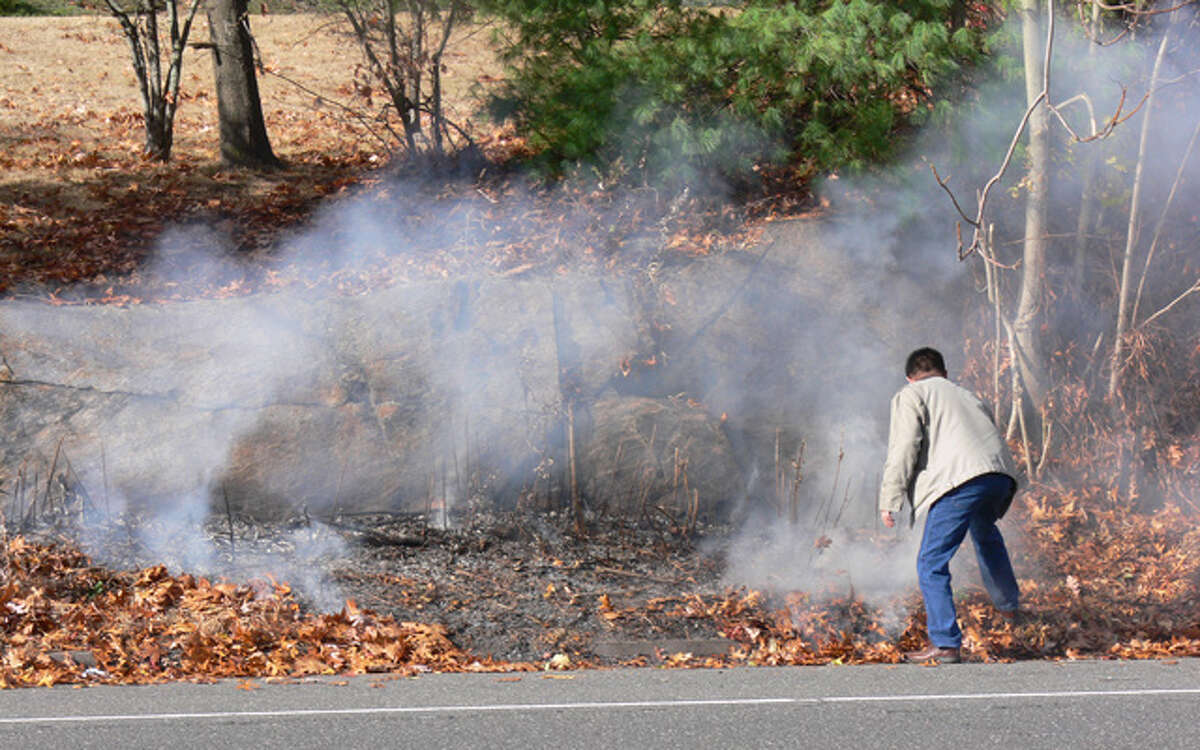 Huntington Fire Company crews responded to a small brush fire on the side of Bridgeport Avenue in Shelton at about 1 p.m. on Friday.
Earlier, a man who had been driving by the location pulled over, got out of his car and started putting out the fire. By the time fire crews arrived, most of the fire already was extinguished.