This is a carousel. Use Next and Previous buttons to navigate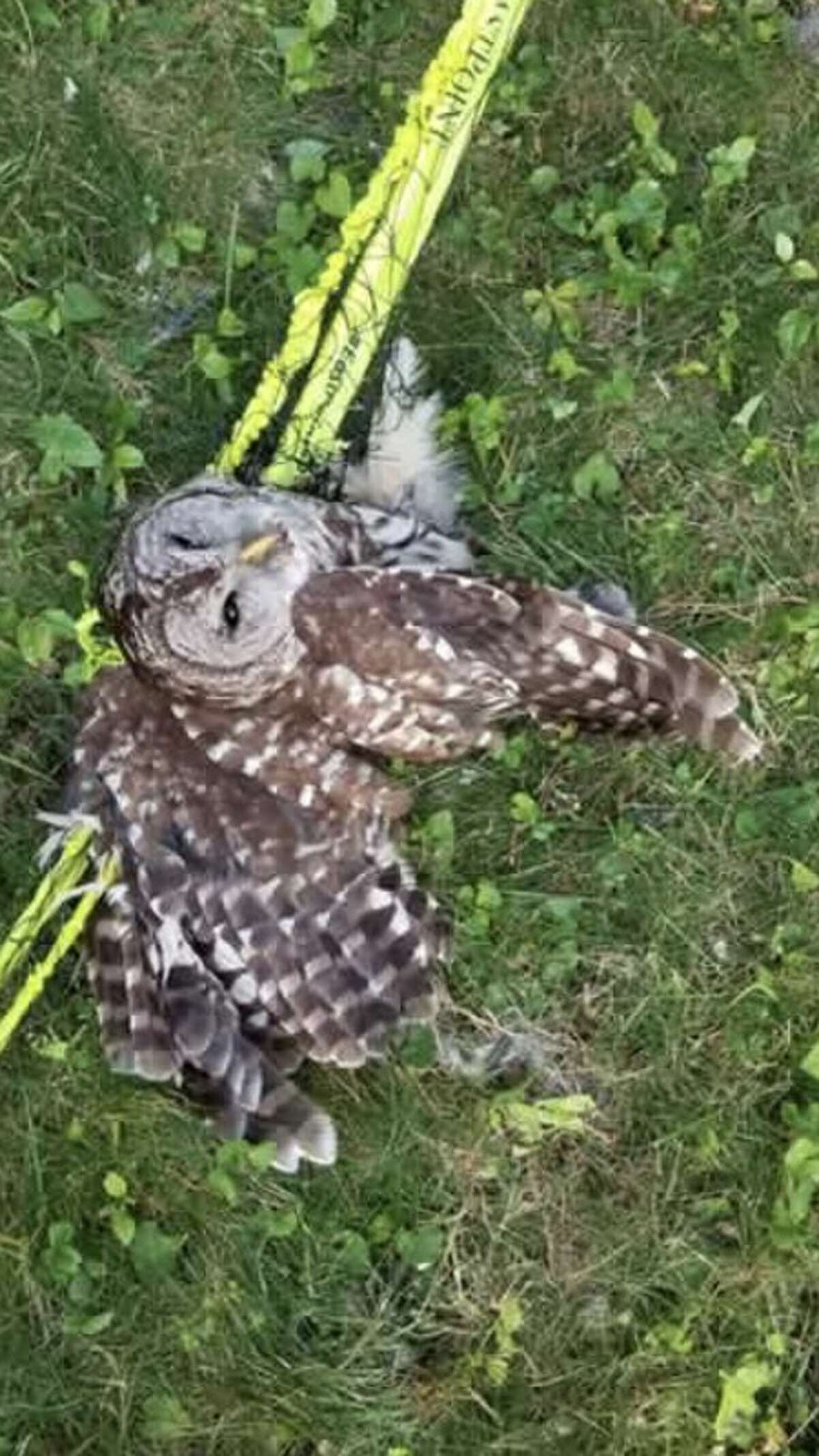 Shelton Animal Control Supervisor Leon Sylvester shared photos of the recent rescue of a Barred owl from a volleyball net.
Shelton Animal Control were called to a home on Thoreau Drive July 5, after a Barred Owl was found stuck in a volleyball net. Animal Control Officers Michelle Deangelo and Jason McClain responded and were able to cut the owl free of the net. Animal Control took the owl to Countryside Veterinary Hospital, where Dr. Jim Micinilio (pictured) treated and removed the remaining netting. After some observation, the owl was successfully set free that evening.