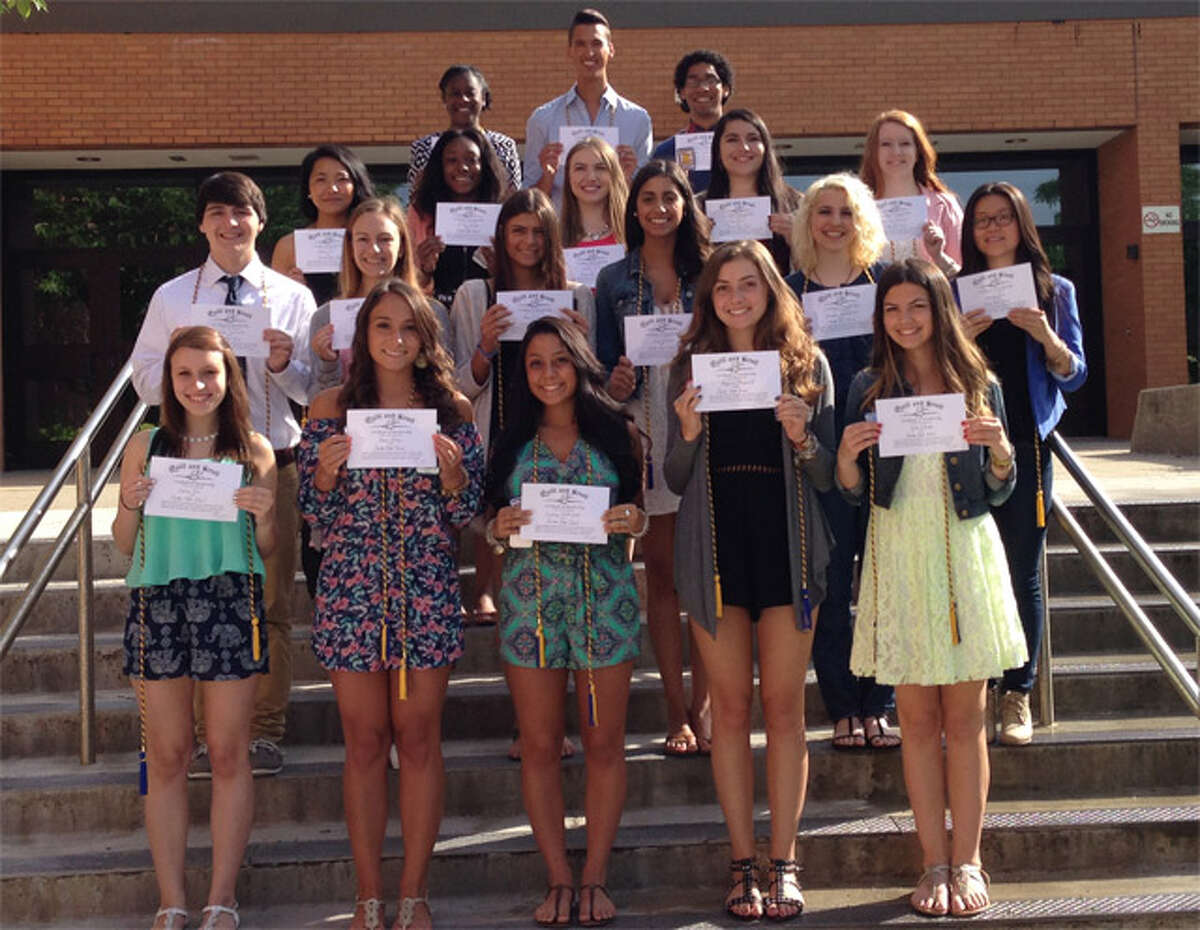 Nineteen students were inducted into the Shelton High School Quill and Scroll Honor Society at a special ceremony.
Quill and Scroll began in 1926 when it was organized by a group of high school journalism advisers and George Gallup.
There are now more than 14,000 chapters located in every state and in 44 foreign countries.
To become a member of the honor society, a student must have done superior work in high school journalism, have the equivalent of a B grade point average, must have been recommended by their journalism adviser and be approved for membership by the Q and S's executive director.
"Quill and Scroll chapters include in their membership students who have excelled in such areas as the editorial, art and graphics, and business departments of their high school publications and whose scholarship and hard work places them among the best of their schools," said Gretchen Webster, journalism teacher. "It is the duty of Q & S members to maintain high standards of journalism ethics. Q and S membership is an honor that will stand everywhere for the highest type of journalistic achievement."
The students inducted to the society were: Sara Brown, Ashely Chan, Alexis DiZenzo, Margaret Fitzgerald, Ta'Sahy Gordon, Jennifer Gulick, Sonje Jack, Emily Juliano, Alexandra Koumbaros, Kai-Xan McDonaldStacie Nolan, Shania Oja, Charles O'Keefe, Veronica Pleasant, Courtney Rodrigues, Nicole Romeos, Michele Siu, Elise Sullivan and Christopher Turechek.