This is a carousel. Use Next and Previous buttons to navigate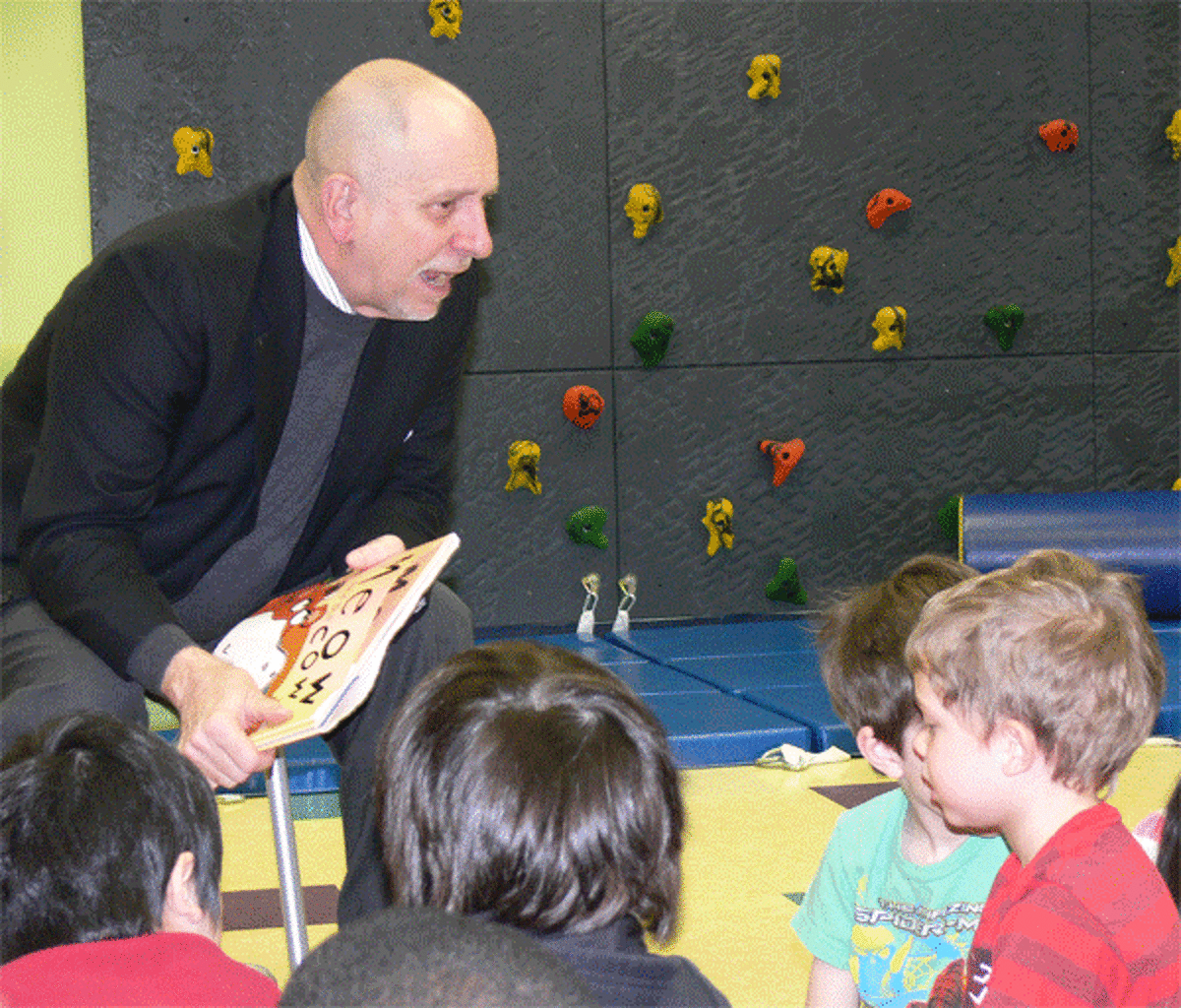 Shelton School Supt. Freeman Burr interacts with youngsters ages 3 to 6 after reading the book "Meow said the Cow" to them at Bright Horizons in Shelton for the Read Across the Valley initiative.
"You helped me with your animal noises," Burr said in gratitude to the children from preschool, pre-K and kindergarten classes at the childcare facility on Corporate Drive in Shelton.