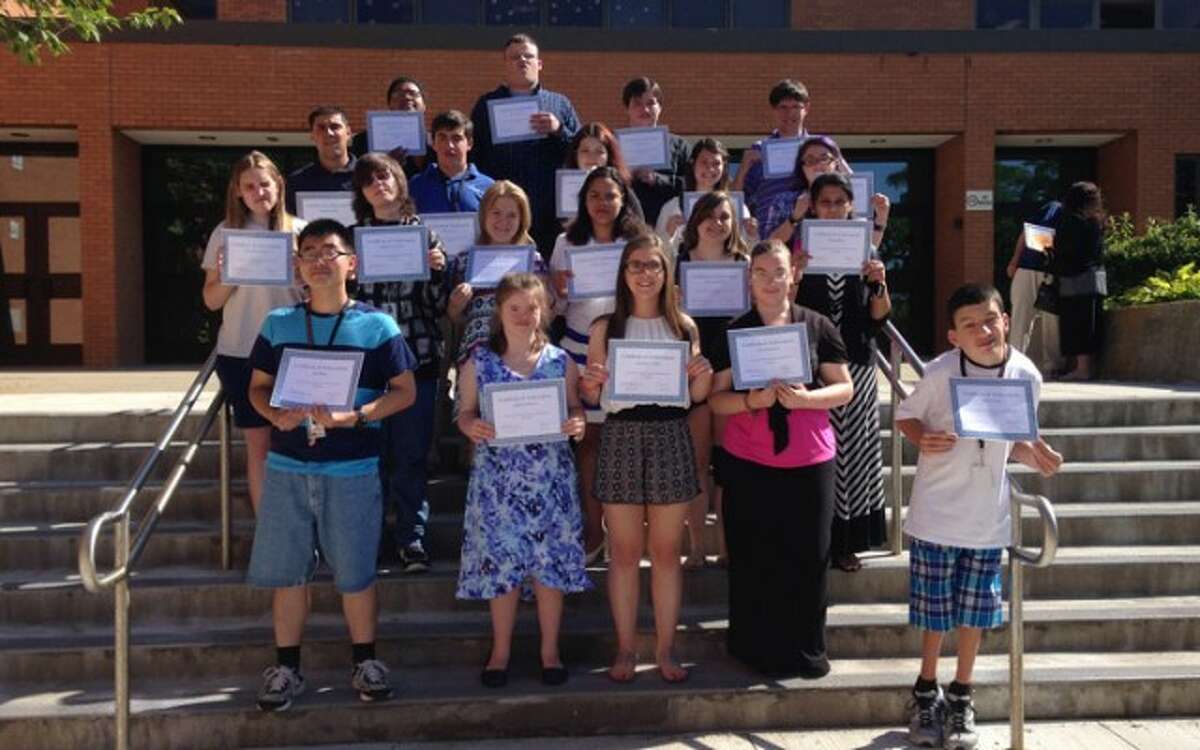 Staff, parents and community members gathered to celebrate the accomplishments of the students in the Shelton High School Work Experience program. The goal of the program is to develop skills, attitudes and habits necessary to obtain and maintain employment. Students are provided with supervision and guidance to address the specific needs outlined in each student's individualized education plan. Training is delivered in school and at community work sites, which are supervised by job coaches.
This year, there were 23 students training at 28 job sites.
The program began with remarks by Liz Wesolowski, assistant director of special education, and Beth Smith, headmaster at SHS. It was followed by remarks from Mayor Mark Lauretti and Supt. of Schools Freeman Burr.
Each student then received a certificate recognizing their participation in the program. Students honored at the recognition included: Michelle Amante, Ray Beardsley, Samantha Bekech, Matthew Cantillo, Miguel Colon, Yessenia Colon, Jessica Crasilli, Matthew Cunha, Julie DeScheen, Andrew Faenza, Jeff Fair, Jin Hong, Mackenzie Kelly, Carly Piazza Harper, Lubna Khan, Rebecca Macdonald, Antoinette Pettis, Nicholas Piciw, Rachael Riccio, Kyle Roberts, Denis Sierra, Katilyn Snyder and Kevin Wu.
The following businesses were presented with certificates for their participation in the program: Barnum Engineering, Beta Shim, Blanchette Sporting Goods, Camissa's Garage, Countryside Veterinarian, Elizabeth Shelton School, Game Stop, Hyatt House, J&B Auto Body, Life Designs, Long Hill School, McDonalds, Mohegan School, My Sister's Place, Perry Hill School, Plumb Memorial Library, Professional Tire, Shelton Board of Education, Shelton Historical Society, Shelton Intermediate School, Shelton Registrar of Voters, Shelton Senior Center, Spooner House, Stockbridge, Walmart and Wells Hollow Farm.