This is a carousel. Use Next and Previous buttons to navigate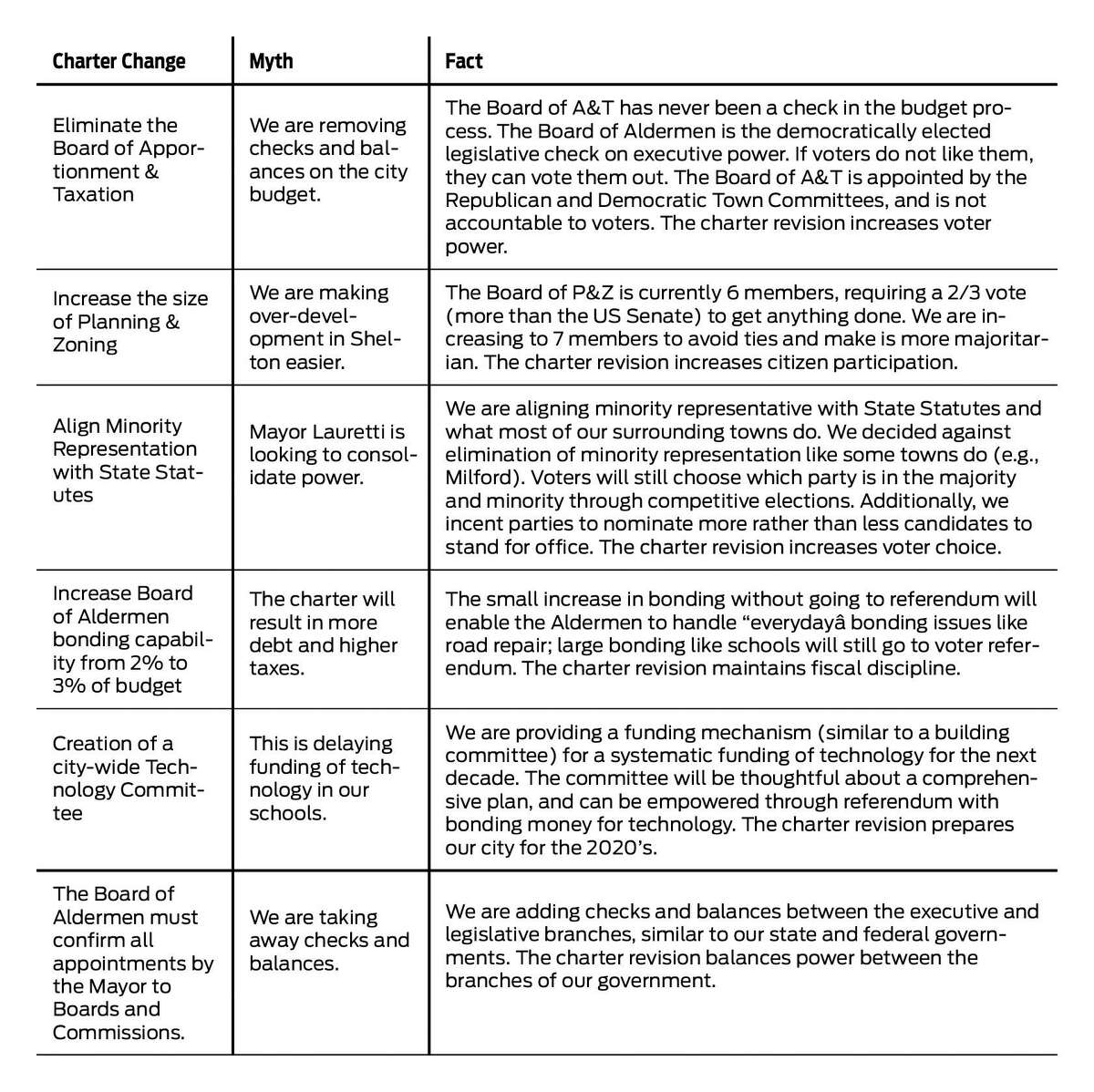 Every 10 years, we are required by Connecticut State Statutes to revise Shelton's city charter — essentially our local founding document — to align with the needs of the city.
In the past few weeks, the Shelton Democratic Town Committee has been spreading a large amount of misinformation about what is in the charter revision question on the ballot on Nov. 3. Below is the actual list of changes, the myths being told, and the facts of the change you are voting on.