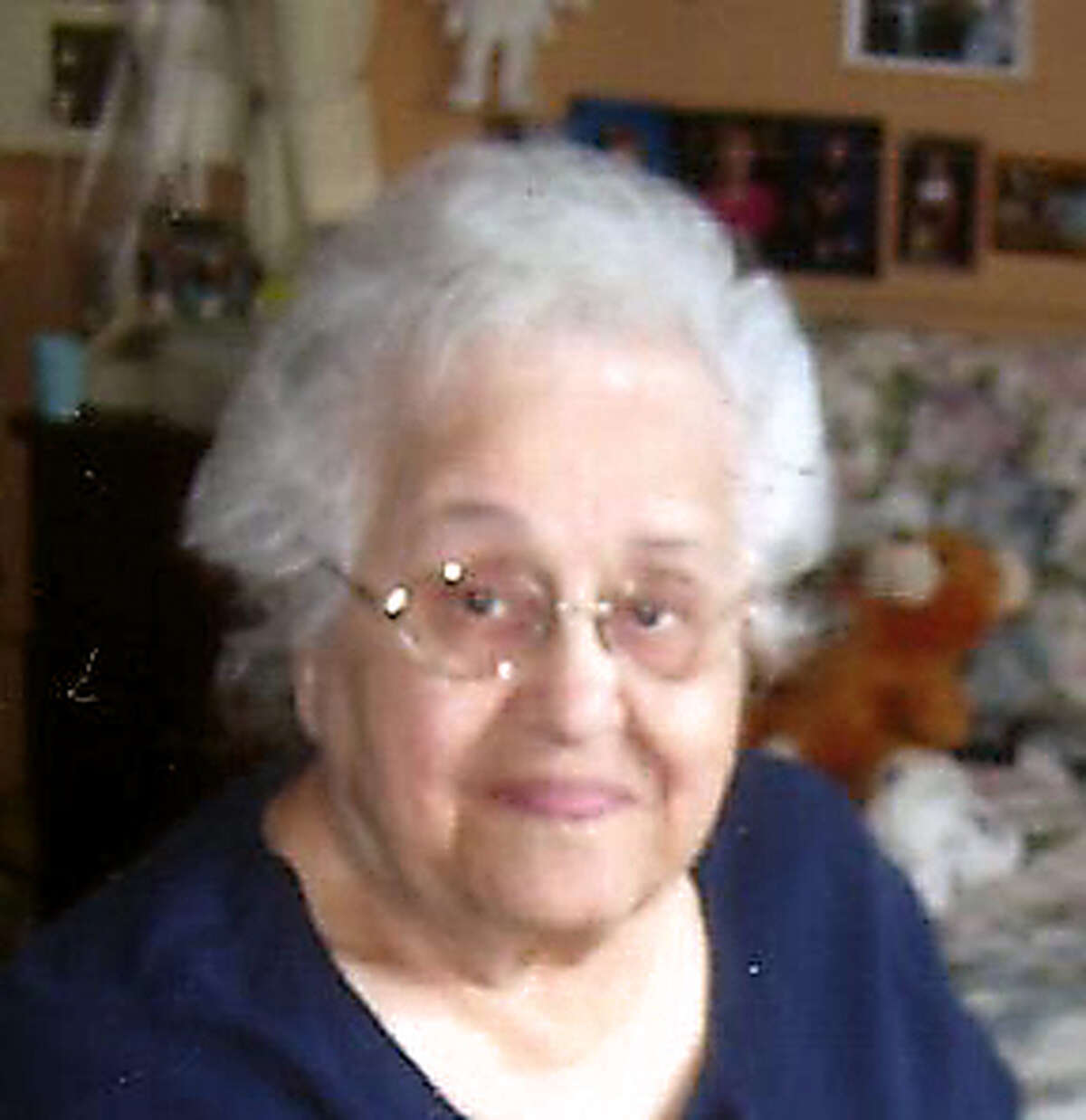 Eva C. Hein, age 95 of Shelton, devoted wife of the late John F. Hein, Jr., passed away March 24, 2015 at Hewitt Health & Rehab Center, Shelton.
Eva was born in Shelton, April 23, 1919, daughter of the late Pasquale and Ann Ferri Martone.
During her life, she worked as a laborer for the former Shelton Hosiery Mill and Shelton Products for many years until her retirement.
She is survived by her son, Wayne Hein of Ansonia; her daughter, Dolores Bukowski and her husband Julian of Shelton; her grandchildren, John Marc Hein, Daniel Bukowski and his wife Heather, Nathan Hein and his wife Stephanie, Kari Ann Hein, Kimberly Tirita and her husband Kevin, and Emily Hein; her great grandchildren, Dylan and David Bukowski, Anna Lee Pader, Lexi and Kayla Hein, Calli Colligan, and Zoie Tirita, and several nieces and nephews.
She was predeceased by her son, John F. Hein, III; her daughter, Emmajane Hein; her brothers, Ralph and Theodore "Ted" Martone, and her sisters, Mary Lupone, Vancy DeFelice, Lena Phillips, and Minnie Marchitto.
Calling hours will be held Friday from 5 to 8 PM in the James T. Toohey & Son Funeral Home, 92 Howe Ave., Shelton. On Saturday, her funeral procession will leave the funeral home at 11:15 A> for a Mass of Christian Burial at 11:30 AM in St. Joseph Church, Shelton. Burial will follow in Riverside Cemetery, Shelton.
The family would like to thank the staff of Hewitt Health and Rehab Center for their compassionate and loving care.
In lieu of flowers, memorial contributions may be made to Hewitt Health & Rehab Recreation Department, 45 Maltby St., Shelton, CT 06484.
To leave online condolences, please visit www.tooheyfuneralhome.com.