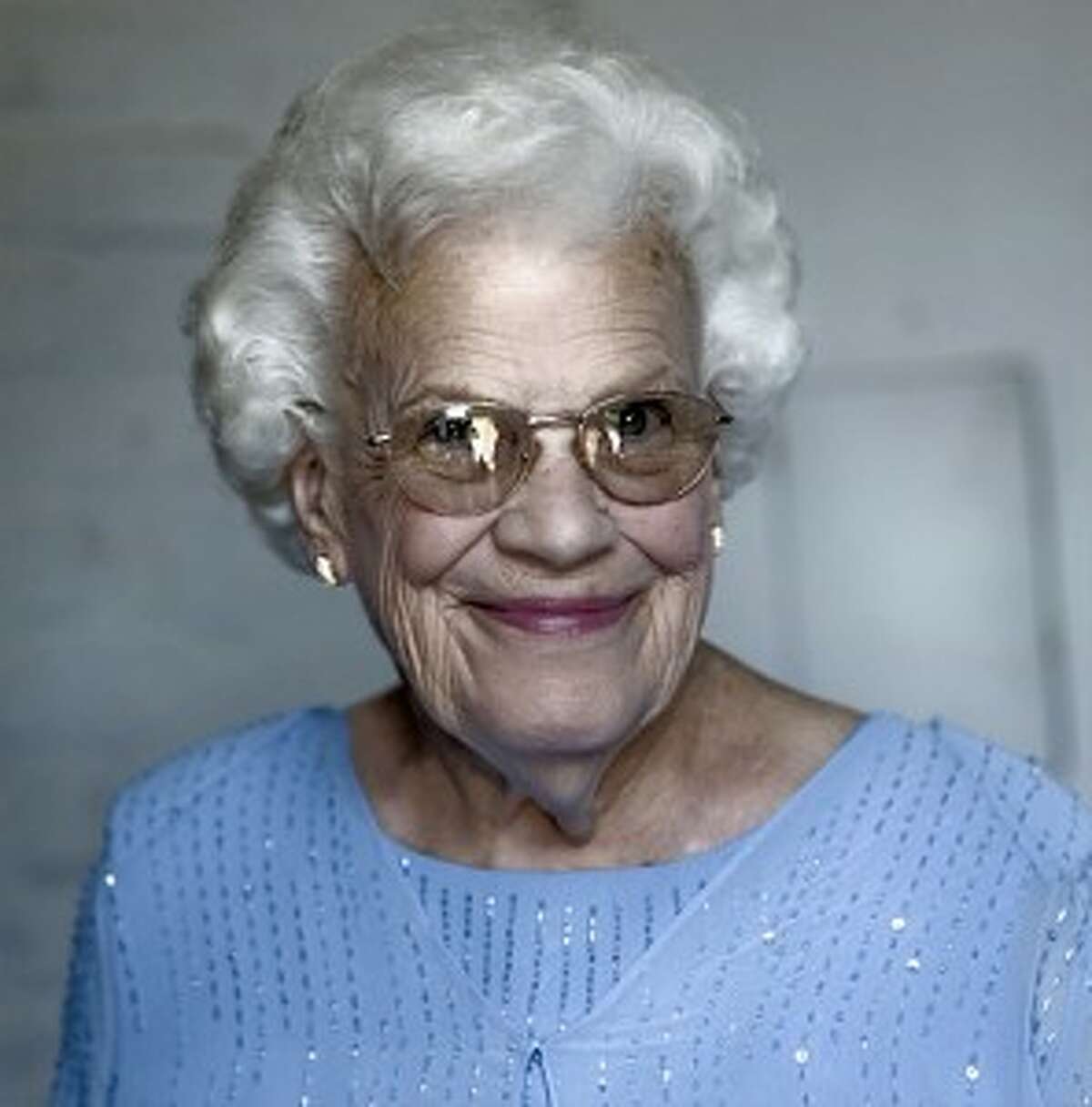 Mary O. Vimini, age 92, of Stratford, passed away Monday, March 2, 2015 in Bridgeport Hospital.
Mary was born in Lead, South Dakota and moved to Connecticut after completing high school. She was the beloved daughter of Mary and George Odrlin and was happily married to Oswald "Ozzie" Vimini for more than 40 years until his death in February 1990.
Love surrounded her throughout her long and happy life. She was quick with a smile and a kind word and loved her family more than anything.
She was an active part of the community and enjoyed playing cards at The Baldwin Center and being a member of the Ivy League, as well as a long standing member of Our Lady of Peace Church.
She is survived by her two devoted daughters, Mary Jane Rassias and her husband, Arthur of Shelton and Donna Solomon and her husband, Louis of Stratford; her five beloved grandchildren, Laura Stay and her husband, Jeff of Milford, Susan Fehmel and her husband, Matt of Milford, Louis Solomon and his wife, Jill of Stratford, Arthur Rassias and his wife, Ria of Fairfield and Erica Rassias Thomas and her husband, Chris of Milford.
She was also fortunate enough to enjoy the love of her 14 great-grandchildren who adoringly referred to her as "Gramma Gramma," Emma and Andrew Solomon, Jackson, Charlie and Luke Rassias, Allison and Matthew Fehmel, Annie, Ashley, Aiden and Austin Stay and Logan, Benjamin and Caroline Thomas. Mary is also survived by two sisters, Rose Bauer and her husband Walt of Ansonia and Jackie Pavich of Stratford and several nieces, nephews, cousins and friends.
In addition to her parents and huband, Mary was predeceased by her great-grandson, Aaron Jeffrey Stay and her siblings, George, Katherine, Elizabeth, Louie, John and George Jr.
Friends are invited to attend her Funeral Mass of Christian Burial on Saturday March 7, 2015 at 11:00 a.m. in Our Lady of Peace Church, 651 Stratford Rd., Stratford, CT. Interment will follow in Union Cemetery. Calling hours will be on Saturday, March 7, 2015 prior to Mass time from 9:00 a.m. to 10:30 a.m. in the William R. McDonald Funeral Home, 2591 Main Street, Stratford, CT.
In lieu of flowers, donations may be made in Mary's name to Shriner's Hospital for Children, 516 Carew Street, Springfield, MA 01104 (413) 787-2000.
For additional information or to share an online condolence, please visit www.wrmcdonaldfuneralhome.com.