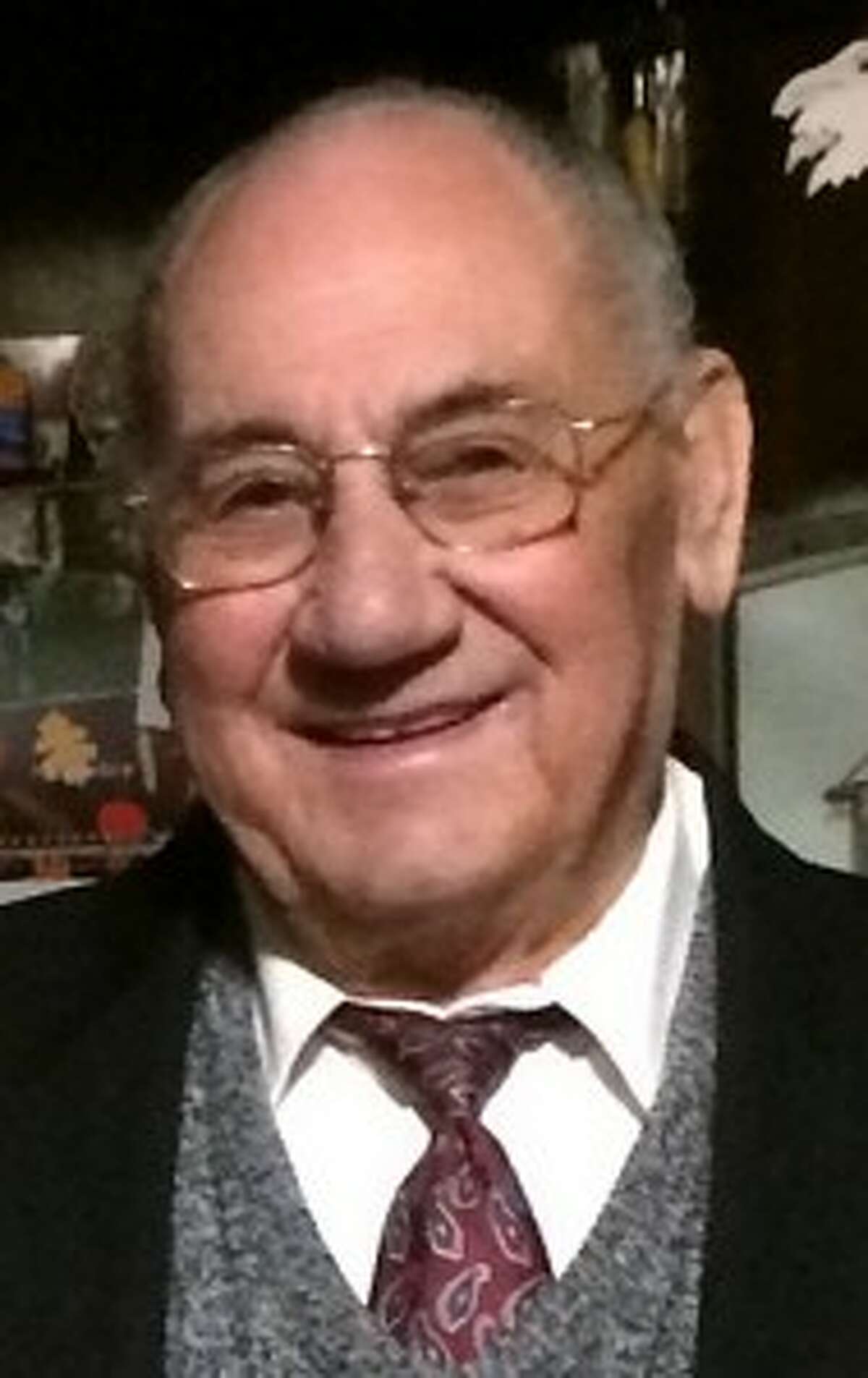 Pasquale Coppola, age 86, of Shelton, beloved husband of Silvia Cusano Coppola, went to be with our Lord on Sunday, March 15, 2015 at St. Vincent's Medical Center with his family by his side.
Born on October 20, 1928 in Ruviano, Province of Caserta Italy, he was a son of the late Salvatore and Marzia Coppola.
He was married to Silvia Coppola for just short of 60 years. Pasquale & his family came to America on February 14, 1966 and lived first in Bridgeport and then in Shelton.
A retired employee of Heim International, Pasquale loved to garden, make his own tomato sauce, wine and sausage. He had a wonderful sense of humor and loved to kid around with his grandchildren. Pasquale enjoyed watching the Yankees, UCONN women's basketball and Wheel of Fortune. He also enjoyed playing slot machine games on his computer. He will truly be missed by all.
In addition to a devoted husband to Silvia, Pasquale was the loving father and friend to Dante and his wife Carmen of Torino, Italy, Maurizio and his wife, Lori of Milford, he was the cherished Nonno to Serghey Coppola, Jennifer Dias and her husband, Michael, Megan Coppola and Kayla Coppola. He is also survived by his brothers Guido, of North Haven and Filippo, and his wife, Laura of Ruviano, Italy, sisters-in-law, Rosalia Coppola of SC, Angelina Coppola and her husband Carlo of North Haven, Antoinietta Savo and her husband Giulio of Shelton, as well as several nieces and nephews.
He was predeceased by his brothers, Luigi and Carlo and sister-in-laws, Maria and Assunta Coppola.
Funeral services will take place on Thursday, March 19, 2014 at 9:00 a.m. in the Abriola Parkview Funeral Home, 419 White Plains Road, Trumbull, and at 10:00 a.m. in St. Margaret Mary Alacoque Church, Shelton for a Mass of Christian Burial. Entombment will follow in Mount St. Peter Cemetery, Derby. Relatives and friends may greet the family on Wednesday from 4-8 p.m.
In lieu of flowers, memorial contributions may be made to St. Margaret Mary Alacoque Church, 50 Donovan Lane, Shelton, CT 06484.
For more information or to leave an online condolence, visit us at www.abriola.com.